So this morning as I am reading through my many emails I came across one from a while ago that I had failed to delete or act on. It was from a friend and had a link with the following graph:
Shortly after I opened the following daily scripture verse and yes my brain made the connection, I wonder if our coastlines will ever be Glad in the Lord AGAIN?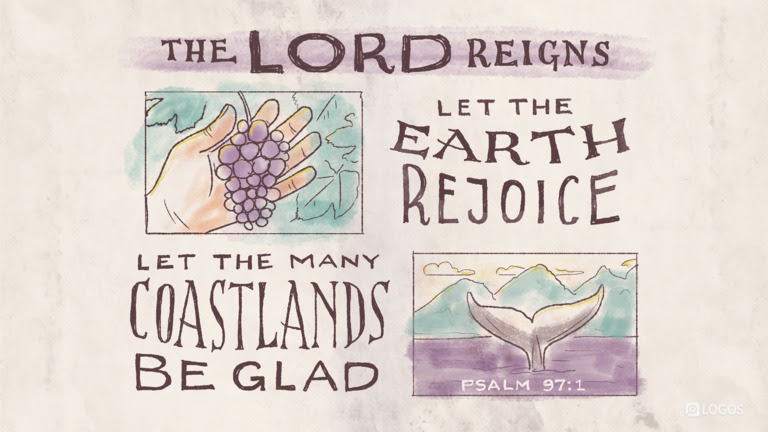 The psalm divides itself into four portions, each containing three verses. The coming of the Lord is described (Ps 97:1-3); its effect upon the earth is declared (Ps 97:4-6), and then its influence upon the heathen and the people of God (Ps 97:7-9). The last part contains both exhortation and encouragement, urging to holiness and inculcating happiness (Ps 97:10-12). – C.H. Spurgeon
Our text today v.1, illustrates the great divide we have in this country just as in ancient times there was the divide between Jew and Gentile. We have those who would stand up and honor the biblical pricicples this country was founded upon and then there are those who adamantly oppose any such action.
Oh, Christian what worry have you in this matter?  Concern yes, a need to speak out against unbiblical practices, yes. But worry or anxiety never. As Augustine said:
The LORD reigneth. He who stood before the judge, he who received the blows, he who was scourged, he who was spit upon, he who was crowned with thorns, he who was struck with fists, he who hung upon the cross, he who as he hung upon the wood was mocked, he who died upon the cross, he who was pierced with the spear, he who was buried, himself arose from the dead. "The Lord reigneth." Let kingdoms rage as much as they can; what can they do to the King of kingdoms, the Lord of all kings, the Creator of all worlds?
God's sovereignty is what we can rest our assurance upon. Christ's sacrifice at Calvary is what our Hope for eternity is grounded in. What can mere man do against such greatness. 
TODAY'S PRAYER
Lord God, we praise and honor you for your reign over all the earth.  We acknowledge your sovereignty and righteousness. We pray for your providence upon all nations, forget not your remnant. We especially ask that you would touch the souls of those in America who so vehemently oppose all Christian precepts. We confess the need for the Holy Spirit to guide us daily so we wander no as we are so prone to do. We rejoice in you Lord and give thanks to your holy name. Amen.