As always; these are opinion and news pieces mainly from a conservative constitutionalist view and do not necessarily reflect the beliefs, doctrine, and views of this ministry or any individual associated with it. They are provided for and intended for individuals to be able to read and form their own opinions and views on issues at hand. (Sad that we even have to explain this!)
---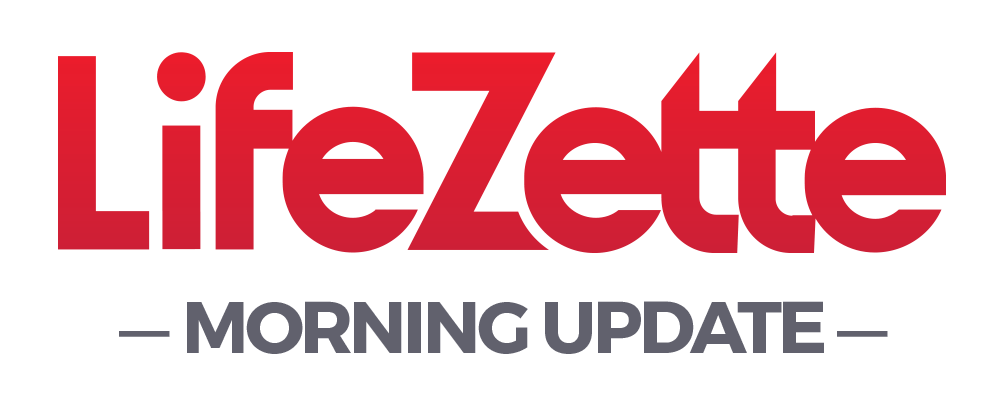 Kevin McCarthy Blasts Vaccine Passport Mandate As 'Something You'd Expect In Communist China'
Gretchen Whitmer Begs Michigan Residents To Avoid Indoor Dining For Two Weeks
West Virginia Attorney General Threatens To Sue Biden For His Gun Control Executive Actions
Biden Considers Sending YOUR Money To Pay Illegals To Stay Away
Sunny Hostin Claims On 'The View' That GOP Is Losing Moderates Because They're 'Embracing White Supremacists'
---

Rep. Dan Crenshaw reveals he is going 'pretty much off the grid' after emergency surgery
David Hogg quits progressive pillow company he founded to compete with Mike Lindell, Twitter reacts
White House answered fake reporter's questions for weeks before press corps exposed her to be 'Lego' video gamer
WATCH: Christians tear down fences around shuttered Canadian church, the government sends in 200 riot police
US Navy ripped for adding face mask to bald eagle logo: 'China, Iran, and Russia are laughing at us'
Pelosi, Sanders move goalposts on massive infrastructure bill, claim it's about 'human infrastructure'
Harry Reid warns Democrats against packing Supreme Court with liberal justices: 'Be very, very careful'
Portland rioters barricade door and set fire to ICE building with federal agents inside: 'Burn the precinct to the ground!'
Capitol Police send cops to podcaster's home because someone else replied to his tweet with a threat toward AOC
Video shows Chicken Express employee launch out of drive-thru window to assault customer over alleged discount dispute
Did Joe Biden tell America to stop praying?
Los Angeles Times gets torn to shreds for claiming that mispronouncing Asian names is 'casual racism'
Gun rights advocates raise alarm over Biden ATF pick, who was agent involved in Waco massacre case
Top Whitmer aide travels to Florida despite Michigan governor issuing spring break travel warning
---
White Lives Matter Protesters Clash with Counter-Protesters in Huntington Beach
Antifa Sets Fire to Portland ICE HQ With People Inside
Full Blown Crisis: Biden Admin to Begin Housing Migrants at Internment Camp
BLM Founder Branded "Fraud" After Buying Million-Dollar Home
Biden Is Radically Transforming America Far Faster Than Obama Dreamed
Supreme Court Blocks California's Restrictions On In-home Religious Gatherings
In Saturday speech, Trump OPENS door for 2024 and DeSantis is at the entrance.
Biden to send kids to former Japanese internment camp site
---
The Mendacity of Joe Biden and the Ruling Elites
US Supreme Court: Gun Licensing Fees Are Unconstitutional
Fixing Racism by Being Racist?
Around the World of Woke in 80 Days
Pete Buttigieg called out by Chris Wallace (!) on lies about phony 'infrastructure' bill
VP Harris is hiding because she's got nothing to say
Americans slouching toward Gomorrah
Another, Clearer Take on the Chauvin Trial
Russia and the New Middle East: Russia's Predicaments both Foreign and Domestic
Red States: Our Last Bastion of Defense
Our Honesty Crisis: How We Talk about Race
Leftists will say anything to keep people masked
Biden's planned gun control actions do not pass muster
The high school girls continue to be in charge of the military
Under Biden, the redistribution of wealth is back
Crime is up, and Democrats still blame guns
---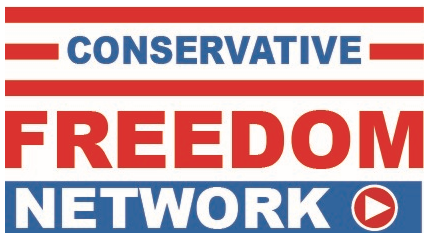 A Political Power Grab: Biden Creates Commission To Study Packing The Supreme Court
Hundreds Of Sheriffs Call On Biden To Finish Trump's Border Wall, Stop Gangs, Guns, Dangerous Drugs Entering U.S.
Trump, Other Potential GOP Contenders, Gathering At Major Retreat
Meet Joe Biden's ATF Head: He Wants You To Register Your Rifles
Tennessee The 20th State To Abolish Concealed Permit Requirement
Biden HHS Spending $60 Million Each Week To House Migrant Children
---
ICYMI: Supreme Court Punted on Protections for Religion in Workplace. Justice Gorsuch Wasn't Having It.
Heritage Explains Biden's Gun Control Agenda
9 Things You Need to Know About Biden's 'Infrastructure' Spending Plan
Eliminating the 'Gender Pay Gap' Would Do More Harm Than Good
Biden 'Environmental Justice' Appointees Equate Energy Production, Fossil Fuels With Racism
Left Is Using Supreme Court Commission to Change Court's Decisions, Not to Improve It
Coca-Cola, MLB, and Everyone Spreading Lies About Georgia Voting Law Should Be Ashamed of Themselves
Biden's Appropriations Budget Proposal Is Unreasonable, Irresponsible
How Conservatives Can Reclaim Narrative on Environment