Imprimis is the free monthly speech digest of Hillsdale College and is dedicated to educating citizens and promoting civil and religious liberty by covering cultural, economic, political, and educational issues. The content of Imprimis is drawn from speeches delivered at Hillsdale College events. First published in 1972, Imprimis is one of the most widely circulated opinion publications in the nation with over five million subscribers.
Larry P. Arnn – President, Hillsdale College
---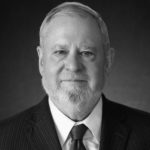 Larry P. Arnn is the twelfth president of Hillsdale College. He received his B.A. from Arkansas State University and his M.A. and Ph.D. in government from the Claremont Graduate School. From 1977 to 1980, he also studied at the London School of Economics and at Worcester College, Oxford University, where he served as director of research for Martin Gilbert, the official biographer of Winston Churchill. From 1985 until his appointment as president of Hillsdale College in 2000, he was president of the Claremont Institute for the Study of Statesmanship and Political Philosophy. He is the author of Liberty and Learning: The Evolution of American Education; The Founders' Key: The Divine and Natural Connection Between the Declaration and the Constitution; and Churchill's Trial: Winston Churchill and the Salvation of Free Government.
---
Sample Content:
We must of course listen to experts, just as Churchill did, but expertise cannot as a simple fact of principle tell us finally what is right to do.
This is why it is offensive when any member of our government, expert or not, addresses us chiefly as carriers of a pathogen to be kept indefinitely in our homes. Keeping us in our homes may be necessary in extreme circumstances, and it may be necessary in these circumstances, but officials should be extremely reluctant about it. At a recent White House briefing on the virus, one of the medical experts began scolding Americans, saying that based on the experts' models, the virus curve was not bending enough because people were not following the rules of distancing to a sufficient extent. The President interrupted to praise Americans for the active steps they were taking for the country, including not just those staying at home but those millions who were performing necessary tasks. (The next day, that same expert told Americans that they should not go to the grocery store, forgetting I guess that we pathogen-carriers need to eat.)