You may have noticed recently I have been posting many devotional thoughts concerning the trends in America. Here is a sermon from John Newton best known for composing Amazing Grace he was with his friend William Cowper a prolific hymn writer and excellent preacher. 
While Jeremiah was obviously speaking prophetically to the nation of Israel in Chapter 5, every nation that turns its back on the one true God of the universe should be equally forewarned.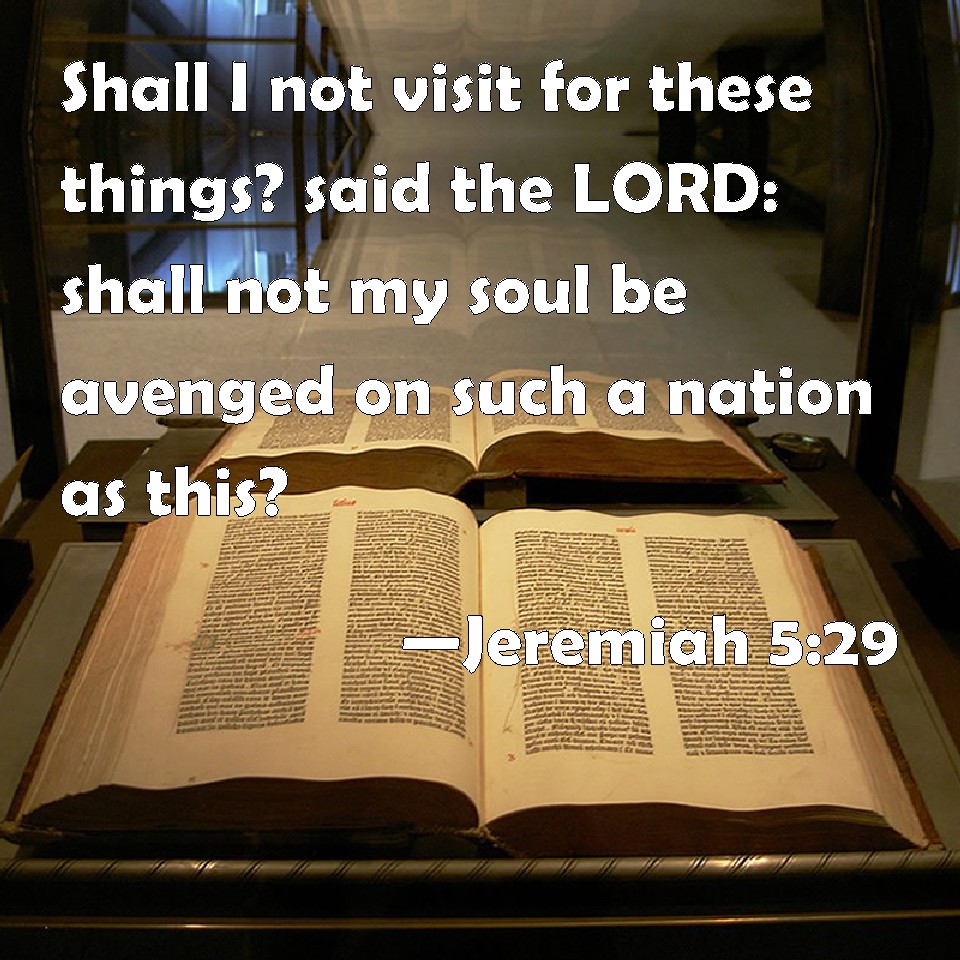 SERMON
The Guilt and Danger of Such a Nation as This
BY JOHN NEWTON
THREE times* the Lord God repeats, by his prophet, this alarming question. Their ingratitude and obstinacy were so notorious, their sins so enormous and aggravated, the sentence denounced against them, however severe, was so undeniably just, that, partial as they were to themselves, God is pleased to appeal to their own consciences, and to make them judges in their own cause; inviting, or rather challenging, them, to offer any plea why his forbearance and patience, which they had so long despised, should be still afforded them…
---
Today's Prayer 
Dear God,
We as a nation are in turmoil. We have partisan politics, ungodly laws, and tempers flaring over uncertain times. We ask you, Lord, to dwell among us, to not forsake you remnant, nor lift your hand of divine providence.  We confess our nation's unworthiness of your mercy. 
We are comforted by the knowledge that You alone are our Savior and Lord, and the sovereign Master of life. We trust our nation to Your loving care, Lord. Send Your Spirit to touch the hearts of our nation's leaders. Give them the wisdom to know what is right, and the courage to do it. Give us Your light and Your truth to guide us in our ways so that we may seek Your will in our lives and impact the world around us for Your Kingdom. In Jesus' Name, we pray. Amen 
Modified from: prayer