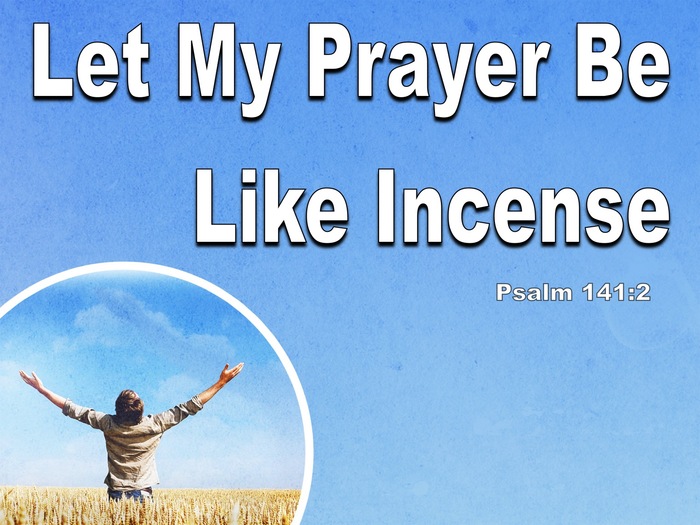 Praying for His powerful assistance
---
CONTEXT
David was in distress when he penned this psalm, pursued, it is most likely, by Saul, that violent man. Is any distressed? Let him pray; David did so, and had the comfort of it.
I. He prays for God's favourable acceptance (v. 1- 2).
II. For his powerful assistance (v. 3,-4).
III. That others might be instrumental of good to his soul, as he hoped to be to the souls of others (v. 5- 6).
IV. That he and his friends being now brought to the last extremity God would graciously appear for their relief and rescue (v. 7-10).
The mercy and grace of God are as necessary to us as they were to him, and therefore we should be humbly earnest for them in singing this psalm. – Matthew Henry's Concise Commentary 
In the first installment we looked at Praying for God's favorable acceptance. Today's topic is petitioning for His assistance.
---
Breakdown
Today in verses 3 and 4 the psalmist pleads with God to be kept from evil.  How often in modern evangelical circles do we hear someone pray to "put a hedge of protection around them (or someone) from all evil."  Yet David is so much wiser that that. He knows the root of evil is not found from external sources but from within man himself (See Sunday Sermon Series) and so begins…
v.3 Set a watch, O Lord, before my mouth; keep the door of my lips.
A truly converted man understands that the mouth is both the doorway of good and evil words. What can come from a man's mouth can either harm or build up those around them. Here David says wisely Lord guard my mouth so that only things that Glorify you an build others up proceed from it. 
One of the best commentaries on this is W. Jay's Sermon on "The Regulation of the Tongue." Here is the link to Spurgeon's condensed comments
v.4 Incline not my heart to any evil thing, to practise wicked works with men that work iniquity: and let me not eat of their dainties.
As we noted above the heart of natural man, is the root cause of all evil. Here David begs God to guard him against that tendency which still lives in even the most pious of men, Incline not my heart to any evil thing.
To practise wicked works with men that work iniquity. The way the heart inclines the life soon tends: evil things desired bring forth wicked things practised. Unless the fountain of life is kept pure the streams of life will soon be polluted. Alas, there is great power in company: even good men are apt to be swayed by association; hence the fear that we may practise wicked works when we are with wicked workers. We must endeavour not to be with them lest we sin with them. It is bad when the heart goes the wrong way alone, worse when the life runs in the evil road alone; but it is apt to increase unto a high degree of ungodliness when the backslider runs the downward path with a whole horde of sinners around him. Our practice will be our perdition if it be evil: it is an aggravation of sin rather than an excuse for it to say that it is our custom and our habit. It is God's practice to punish all who make a practice of iniquity. Good men are horrified at the thought of sinning as others do; the fear of it drives them to their knees. Iniquity, which, being interpreted, is a want of equity, is a thing to be shunned as we would avoid an infectious disease. And let me not eat of their dainties. If we work with them we shall soon eat with them. They will bring out their sweet morsels, and delicate dishes, in the hope of binding us to their service by the means of our palates. The trap is baited with delicious meats that we may be captured and become meat for their malice. If we would not sin with men we had better not sit with them, and if we would not share their wickedness we must not share their wantonness. – C.H. Spurgeon
---
APPLICATION
Righteous in prayer is necessary for it to be an acceptable Fragrant Prayer. In other words the motive and the asking must be in line with God's will.  Today ask, no beg for God's abundant Grace to fill you life and grant your petitions. 

DAILY DEVOTIONAL FOR JAN 4, 2021
We may then recommend ourselves to the conduct, protection, and government of the divine grace, in the further services that lie before us and in the whole course of our life.
And now, let us be enabled to go from strength to strength, until we appear before God in Zion; and while we pass through the valley of Baca, let it be made a place of springs, and let the rain of divine grace and blessing fill the pools. Psalm 84:6-7(ESV)

Now speak, Lord, for your servants hear. 1 Samuel 3:9(ESV) What does my Lord say to his servants? Joshua 5:14(ESV) Grant that we may not turn away our ear from hearing the law, for then our prayers will be an abomination; Proverbs 28:9(ESV) but may we listen to God, that he may listen to us. Judges 9:7(ESV)

And now, the LORD our God be with us, as he was with all our fathers; may he not leave us or forsake us, that he may incline our hearts to himself, to walk in all his ways and to keep his commandments, his statutes, and his rules. 1 Kings 8:57-58(ESV) And let our hearts be wholly true to the LORD our God all our days, 1 Kings 8:61(ESV) and continue so till the end; that then we may rest and may stand in our allotted place, and let it be a blessed place at the end of the days. Daniel 12:13(ESV)