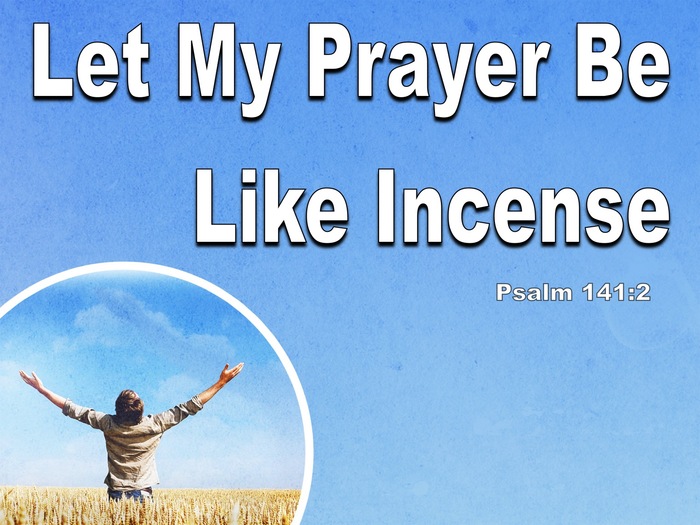 Praying for God's favorable acceptance
---
CONTEXT
David was in distress when he penned this psalm, pursued, it is most likely, by Saul, that violent man. Is any distressed? Let him pray; David did so, and had the comfort of it.
I. He prays for God's favourable acceptance (v. 1- 2).
II. For his powerful assistance (v. 3,-4).
III. That others might be instrumental of good to his soul, as he hoped to be to the souls of others (v. 5- 6).
IV. That he and his friends being now brought to the last extremity God would graciously appear for their relief and rescue (v. 7-10).
The mercy and grace of God are as necessary to us as they were to him, and therefore we should be humbly earnest for them in singing this psalm. – Matthew Henry's Concise Commentary 
---
BREAKDOWN
Today we are just going to look at v.1-2 here the Psalmist (David) Cries out or pleads with God to hear and accept his prayers. 
¹Lord, I cry unto thee: make haste unto me; give ear unto my voice, when I cry unto thee. Our petitions to God must be heartfelt and not a last resort but a matter of habit. 
Unto thee…unto me. Our prayer and God's mercy are like two buckets in a well; while the one ascends, the other descends. —Ezekiel Hopkins.
2 Let my prayer be set forth before thee as incense; and the lifting up of my hands as the evening sacrifice.  Prayer like any sacrifice before God should not be set about in a haphazard manner. We should be seeking to present it as a Fragrant Aroma to God.  
As incense. That in general by incense prayer is signified, the Scripture expressly testifieth. And there is a fourfold resemblance between them:
1. In that it was beaten and pounded before it was used. So doth acceptable prayer proceed from a broken and contrite heart: Ps 51:17.
2. It was of no use until fire was put under it, and that taken from the altar. Nor is that prayer of any virtue or efficacy which is no kindled by the fire from above, the Holy Spirit of God, which we have from our altar, Christ Jesus.
3. It naturally ascended upwards towards heaven, as all offerings in the Hebrew are called twle, "ascensions", uprisings. And this is the design of prayer, to ascend unto the throne of God: "I will direct unto thee, and will look up"; that is, pray: Ps 5:3.
4. It yielded a sweet savour; which was one end of it in temple services, wherein there was so much burning of flesh and blood. So doth prayer yield a sweet savour unto God; a savour of rest, wherein he is well pleased. —John Owen.
---
APPLICATION
Prayer is necessary. It is part of the fellowship we enjoy with God. I am convinced God answers all prayers offered in a righteous (God glorifying) manner. God DOES NOT answer prayers in the manner we choose. One way we can insure that our prayers are righteous is to ask, no beg God for their acceptance:

DAILY DEVOTIONAL FOR JAN 2, 2021
We may then beg for the audience and acceptance of our poor weak prayers for Christ's sake.
Now may the God of Israel grant us the things we have requested of him. 1 Samuel 1:17(ESV)

Let the words of our mouths and the meditations of our hearts be acceptable in your sight, O LORD, our Rock and our Redeemer. Psalm 19:14(ESV)

Let your eyes be open to the plea of your servants and to the plea of your people Israel, giving ear to them whenever they call to you, for they are your people and your heritage. 1 Kings 8:51-52(ESV)

O our God, let your ears be attentive to the prayers that we have made: O do not turn away the face of your Anointed One; remember your steadfast love for David your servant, 2 Chronicles 6:40-42(ESV) even Jesus, who is at your right hand interceding for us. Romans 8:34(ESV)

Lord, you have assured us that whatever we ask the Father in Christ's name, you will give it to us. John 16:23(ESV) We ask all these things in that name, that powerful name that is above every name; Philippians 2:9(ESV) that precious name which is as oil poured out. Song of Solomon 1:3(ESV) O make your face to shine upon us, Numbers 6:25(ESV) for the Lord's sake, Daniel 9:17(ESV) who is the Son of your love, Matthew 17:5(ESV) and whom you always hear. John 11:42(ESV) Good Lord, enable us to hear him, and be well pleased with us in him. Matthew 17:5(ESV)
I pray the your prayers for 2021 are fulfilled in God's will alone.