ITCHY EARS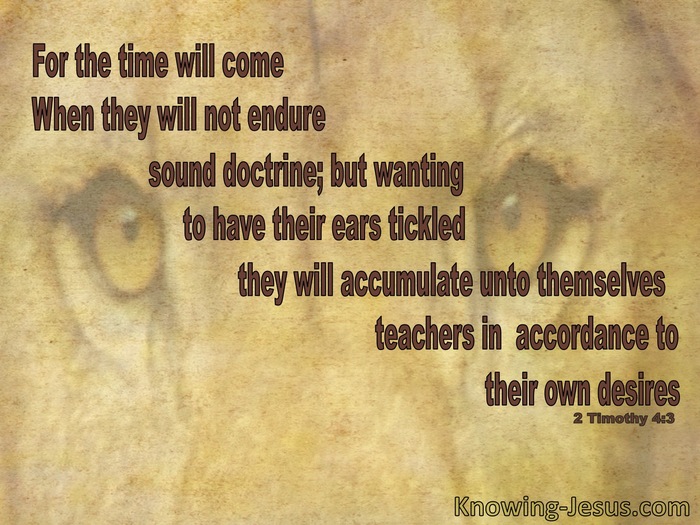 CONTEXT: In the final chapter of 2 Timothy, Paul writes about two major themes. The first is quite obvious the importance of preaching the Word of God (2 Timothy 4:1–8). The second section offers personal concerns and thoughts to Timothy (2 Timothy 4:9–22).
In order to understand our text, we need to understand the previous verse, the Command or Charge (v.2) from Paul to Timothy to Preach the Word! He must be ready when it is convenient (in season) and inconvenient or troublesome to preach (out of season). He, Timothy must be ready to JUDGE those in error and point out their errors (reprove and rebuke). Finally, Timothy is to encourage, support, aid, and comfort the church (exhort) by using sound Biblical teaching (doctrine) and patient leadership (longsuffering).
Now our Text for Today (v.3) makes more sense, especially in today's churches. Far too many folks have itchy ears and want whatever they can get out of a "worship" service. Somehow their Theology and Doctrine (these are almost 4 letter words in some evangelical circles) are all screwed up. They have placed themselves and their needs above God. 😥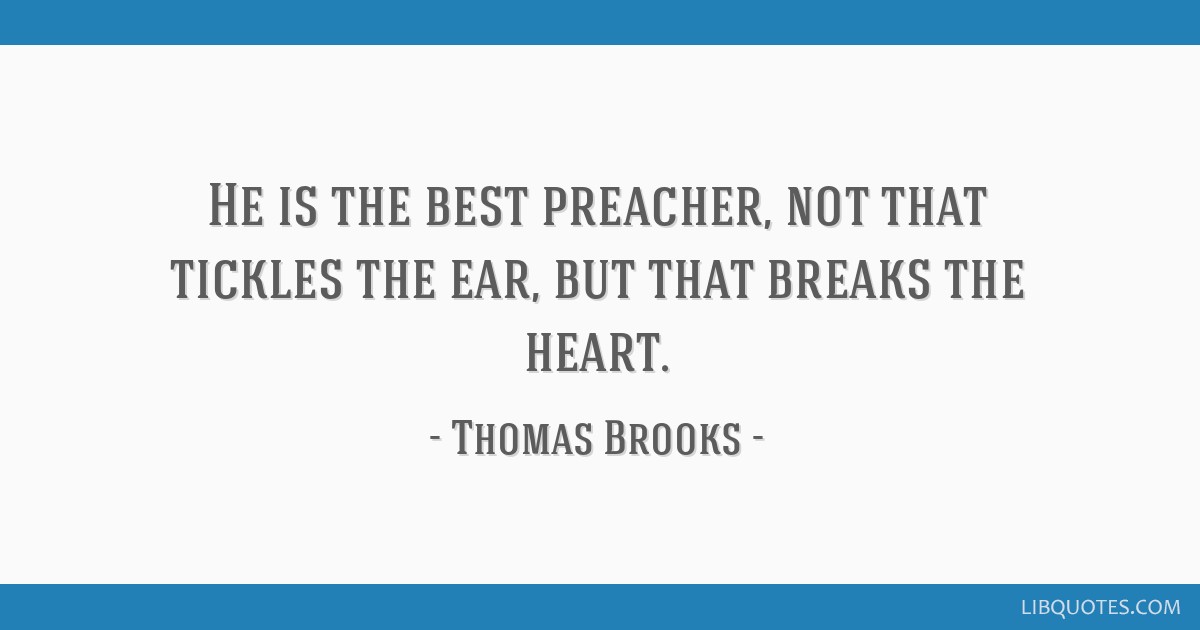 Paul makes it clear to Timothy and it should be clear to everyone who stands behind a pulpit (or wherever they stand or sit today) The object of Worship, the Object of Preaching is Christ and Him crucified, not the folks in the pew. Churches are not places to bring the world into they are the House of God, Holy Sanctuaries, and should be treated as such. It is far too easy today to walk into many churches and be confused thinking it is an amusement park.
" If a teacher fascinates with his doctrine, his teaching never came from God. The teacher sent from God is the one who clears the way to Jesus and keeps it clear; souls forget altogether about him because the vision of Jesus is the only abiding result. When people are attracted to Jesus Christ through you, see always that you stay on God all the time, and their hearts and affections will never stop at you."

Oswald Chambers 
---
Other Resources:
What does 2 Timothy 4:3 mean by itching ears?
Devotional Thought for Today – 03/08/2021, Beware False Teachers
What makes a room or building a sanctuary?
The masses demand that which will soothe them in their sins and amuse them while they journey down the Broad Road!