As always; these are opinion and news pieces mainly from a conservative constitutionalist view and do not necessarily reflect the beliefs, doctrine, and views of this ministry or any individual associated with it. They are provided for and intended for individuals to be able to read and form their own opinions and views on issues at hand. (Sad that we even have to explain this!)
---
Mercy Ships and CURE International Announce Partnership Providing Surgery to Reach More Children Living with Disabilities
---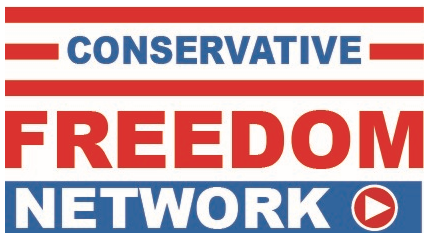 Arizona Sheriff: Thanks To Joe Biden, Mexican Smugglers Have Their Own High-Speed Roads Into America
Eric Swalwell Sues Trump And Allies Over Capitol Riot, Says He's Suffering From Severe Emotional Distress
LeBron James, NBA To Fight Voter Suppression During All-Star Weekend
Watch Media Stars Eat Up Andrew Cuomo's Lies Before He Was Exposed As A Fraud
Paul Ryan Plots Fundraiser For Liz Cheney: Royalty In The Swamp
State Lawmakers Vote 23-4 To Protect Children From Hormones, Surgery
Large Number Of Migrants Arrive At U.S.-Mexico Border Wearing Biden T-Shirts: Please Let Us In!
White House Live Feed Cuts Seconds After Biden Says He'd Be Happy To Take Questions
House Democrats Pass George Floyd Justice In Policing Act That Defunds Police
Trump Advisers Say Dump Pence For 2024 Run; Trump Camp Denies
TCM Examines Problematic Film Classics In New Series
---

Online mob attacks Mumford & Sons banjoist for congratulating Andy Ngo, label musician a 'Nazi' in attempt to cancel him
Trump vows to campaign against 'disloyal' Sen. Lisa Murkowski in Alaska
Chris Cuomo faces charges of 'cultural appropriation' after claiming he is 'black on the inside'
Texas takes action over growing 'border crisis,' blames Biden's policies for making situation worse
Reporter robbed at gunpoint while investigating robberies in San Francisco
Two more women come forward with allegations against Gov. Andrew Cuomo: 'Just a skirt'
Democrats reject efforts to prevent stimulus checks from going to prisoners, illegal immigrants
Americans' views on George Floyd's death, BLM protests, and race relations changed dramatically this year: poll
Kyrsten Sinema fires back at critics angered after she opposed wage hike by using left's own standards
Chilling bodycam video of cops being ambushed shows how a calm situation can turn deadly in an instant for police
Three professors placed on leave over student petition against 'casual racism' in a 2014 Halloween photo
Aaron Rodgers takes a swipe at Gov. Newsom over coronavirus lockdown
Parade of Trump supporters and counter-protesters clash in NYC; weapons seized, police officer hospitalized
---
Dan Crenshaw tours the border and shows how bad the situation really is
NY Senate demands Cuomo to resign 'for state's good' in bombshell statement
Biden has to step in as fellow Dems stage revolt against his progressive relief
Ted Cruz blasts "lefty press" for calling him a liar without FACT-CHECKING
Texas Gov. Announces "Operation Lone Star" to Secure Border
Dumbest "Insurrection Theater" Stunt-Of-The-Week
Senate Passes $1.9 Trillion Stimulus Package
20 AGs warn Congress election power-grab unconstitutional
California's Energy Policies Hurt Minority Citizens The Most
---
Slavery Reparations Are Officially a Thing –How Much Will You Owe?
BLM Leader Demands Millions From Failing Organization
Everything You Need To Know About The 'Voting Rights' Bill
Biden's First Month Flip-Flops Reach Epic Proportions
---
The 21st Century Ugly Americans
Preventing a Repeat of Disastrous Lockdown Policies
Biden's latest executive order is his most frightening yet
Racial discrimination mars the Dems' 'stimulus' bill
The Rise and Fall of Andrew Cuomo
Putin's Former Chief of Staff Calls Trump a Champion against New World Order
Leftists Start a Pillow Fight with Mike Lindell
Meet the Rapper Who's Topping the Charts and Appearing on Fox News
Uh-oh! They let Biden get in front of a microphone again
How to get away with stealing an election
Dr. Seuss shows leftists again blurring fantasy and reality
---
CNN's Biased 'Facts First' Can't Get Its Facts Straight About HR 1 or Pence
Let's Be Clear: 'For the People Act' Would Benefit Leftist Politicians, Not the People
2021 Index Finds Rise in Global Economic Freedom, but US Score Falls
Women's History Month Ignores Conservatives
VP Pence: Election Integrity Is a National Imperative
Where Does Your State Rank on COVID Vaccinations?
Biden Must Stand Up to Iran's Proxy Extortion Strategy
We Hear You: Cancel Culture Reaches a Galaxy Far, Far Away
ICYMI: Ocasio-Cortez's Terrible Minimum Wage Argument