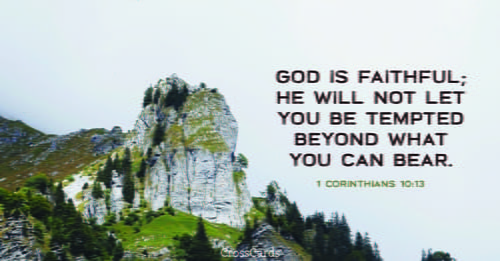 This chapter is all about a reminder to remember how the nation of Israel continually disobeyed God, and for the Corinthians not to make the same mistakes. 
Probably the most recognized and most wrongly quoted verse is v.13,  There hath no temptation taken you but such as is common to man: but God is faithful, who will not suffer you to be tempted above that ye are able; but will with the temptation also make a way to escape, that ye may be able to bear it. (KJV)
Folks consistently use this to say, the "Devil Made me do it",  the old Flip Wilson theology. But Paul is NOT saying that.   He in context is saying your insistence on sin (idolatry in any form) can be overcome if you only trust God.  It is not Satan making you do anything, it is our own sinful heart.
Everyone wants someone to blame, they need to play the Blame Game, but God says the fault lies within. We need to trust in Him for the solution. Are you trusting in Christ today?