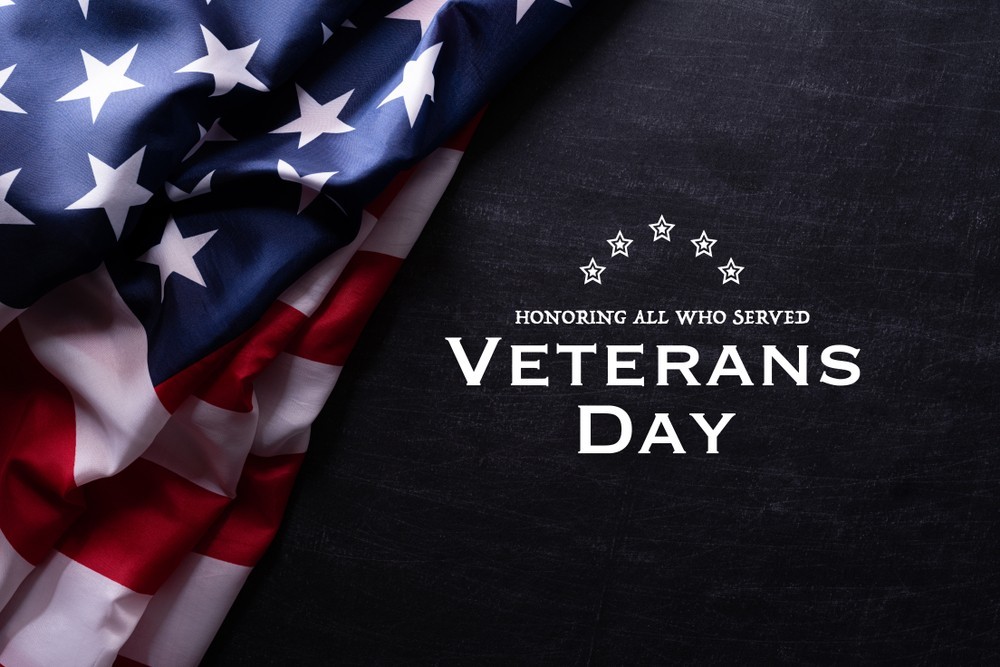 Today is Veterans Day, the day we honor ALL VETERANS. Memorial Day honors service members who died in service to their country or as a result of injuries incurred during battle. Deceased veterans are also remembered on Veterans Day but the day is set aside to thank and honor living veterans who served honorably in the military – in wartime or peacetime.1
President Ronald Reagan in his 1983 Veteran's Day Address said the following:
Each time our nation has called upon our citizens to serve, the best have come forward. Words cannot express our gratitude and admiration. But we can and should take the opportunity on this Veterans Day to remember their gift to us. When you see one of our young men and women in uniform on the street or someplace, how about a smiling "hello" and, maybe, a "thank you."
Veterans know better than anyone else the price of freedom, for they've suffered the scars of war. We can offer them no better tribute than to protect what they have won for us. That is our duty. They have never let America down. We will not let them down.
Below I have listed links to various stories and resources related to Veterans and Veterans Day:
American Minute with Bill Federer Veterans Day "In time of test & trial, we instinctively turn to God for new courage"-Eisenhower
History of Veterans Day – From the VA website
Veterans Day 2021 – From Military.com
Your Military Veterans Discounts – From Veteran Own Business Network
On Veterans Day, Let Us Honor Those Who Served as Well as Those Who Stood by Them – Daily Signal from the Heritage Foundation
Vietnam Veteran, College Student United Through Power of Story – Daily Signal from the Heritage Foundation
Check the link for our Veterans Page above it has lots of valuable info for veterans and families
HERE IS A LINK TO ALL United States Military Holidays and Observances
GOD BLESS ALL WHO SERVE AND HAVE SERVED
GOD BLESS AMERICA
1 Military.com