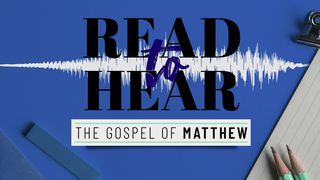 In v.2 it reads the Pharisees saw it, they said unto him, have you ever noticed that there is usually someone standing by ready to point out your supposed errors. Of course, the problem as Jesus noted previously in Matthew 7:1-2, is that they have bigger errors themselves and as importantly in this case are ill-informed.
In main CONTEXT this chapter is all about the confrontation of Jesus and the Pharisees. They see Him as a threat and so twist the OT Scripture and try and trap Jesus. Of course, trying to trap the incarnate Word, is pretty stupid.
Matthew Henry breaks down the chapter in this way: In this chapter, we have, I. Christ's clearing of the law of the fourth commandment concerning the sabbath-day, and vindicating it from some superstitious notions advanced by the Jewish teachers; showing that works of necessity and mercy are to be done on that day (v. 1-13). II. The prudence, humility, and self-denial of our Lord Jesus in working his miracles (v. 14-21). III. Christ's answer to the blasphemous cavils and calumnies of the scribes and Pharisees, who imputed his casting out devils to a compact with the devil (v. 22-37). IV. Christ's reply to a tempting demand of the scribes and Pharisees, challenging him to show them a sign from heaven (v. 38-45). V. Christ's judgment about his kindred and relations (v. 46-50).
As a follow up to yesterdays devotional on Biblical Hermeneutics the following sermon is offered:
---
SERMON
NO. 1503
A SERMON DELIVERED BY C. H. SPURGEON
AT THE METROPOLITAN TABERNACLE, NEWINGTON.
"Have you not read?… Have you not read?… If you had known what this means."
– – Matthew 12:3-7.