I am departing from today's planned continuation of the Ten Commandment for a quick study on Bible Hermeneutics.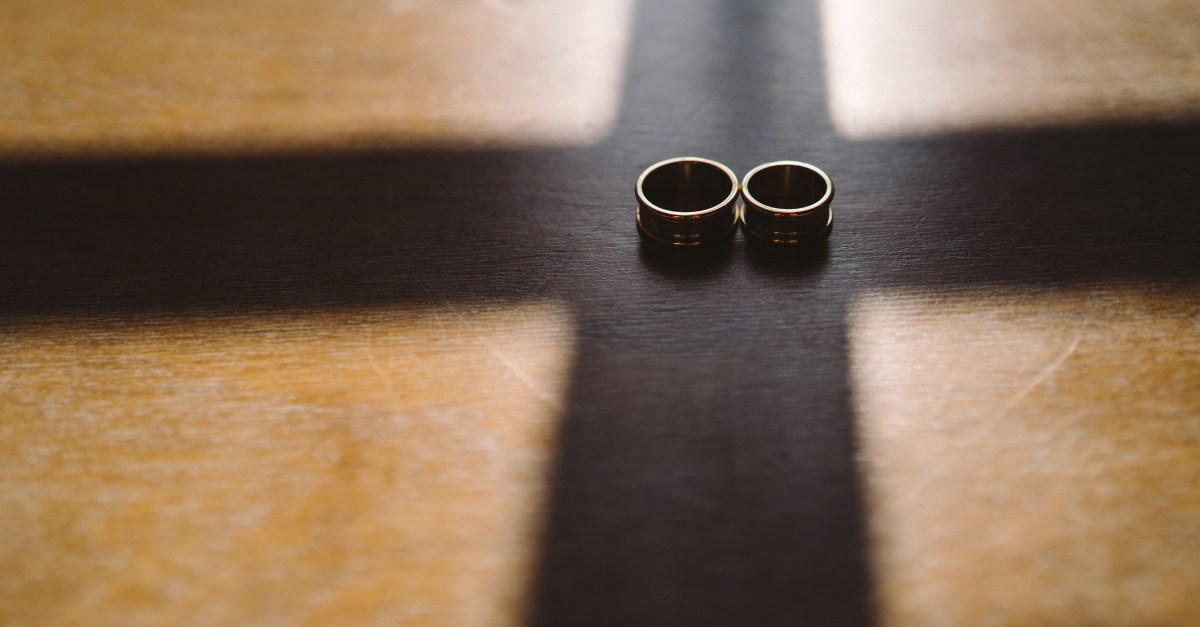 I woke up this morning to a new follower of our blog, as is my custom I looked at their profile and some of their postings. One, in particular, caught my eye, it was entitled The "Bride of Christ" Is Not the Church.
Their contention hinges solely upon Revelation 21:9-10. Yes, they use some other New and Old Testament scripture but they too are taken out of context.
Remember I repeatedly say here daily that CONTEXT is everything when reading and interpreting scripture. Bible Ref says of this chapter: Leading up to this chapter, all sin and evil have been entirely defeated. Satan is banished to hell, along with every person who rejected Christ, as seen in chapter 20. Here, John describes the nature of the New Jerusalem, the heavenly city which descends onto earth after the ultimate victory over evil. Chapter 22 is a further description of this perfect eternity, and last messages from Jesus to those who read John's words.
I read the article and tried to respond but the comments were apparently closed as was the contact page. Here is my response:
Sorry but your Hermeneutics is wrong. Revelation is apocalyptic literature rather than instructional or historical. John uses extensive visions, symbols, and allegory, especially in connection with future events. Taking things literally except in minor cases is nearly impossible. God would not literally spit the church at Laodicea out of His mouth, it is an allegory.  In Rev 11:8 we find another city Sodom described as the city of the dead (unsaved, apostate church). Your assumption makes verses like Eph 5:25-27, and Revelation 19:7–9; 21:1-2 false and God's word a lie. Further, it means Christ DIED not for people, but for a CITY.  No, the city depicted in Rev 21:9-10 is certainly Jerusalem and it is adorned like a bride for it contains the bride(s) of Christ the church/saints The city is called the bride because it encompasses all who are the bride, just as all the players of a team are sometimes called "the team."
The following excerpts are taken from Proper Biblical Hermeneutics from, Revelation – A Book for All Seasons by William Gross, William Hendriksen, Dennis E Johnson
Our Calling to the Feast (19.5-9)
"Praise our God, all you His servants and those who fear Him, both small and great!" 6 And I heard, as it were, the voice of a great multitude, as the sound of many waters and as the sound of mighty thunderings (14.2), saying, "Alleluia! For the Lord God Omnipotent reigns! 7 "Let us be glad and rejoice and give Him glory, for the marriage of the Lamb has come, and His wife has made herself ready." "8 And to her it was granted to be arrayed in fine linen, clean and bright, for the fine linen is the righteous acts of the saints. 9 Then he said to me, "Write: 'Blessed are those who are called [Gr. kaleo, to call by name] to the marriage supper of the Lamb!'" And he said to me, "These are the true sayings of God." The "many waters" we now know are those "peoples, multitudes, nations, and tongues" that have been freed from the reign of the beast, by Jesus Christ. They are now part of the Bride; and it has been granted to them and us, to be arrayed in fine linen, clean and bright, not only because of Christ's righteousness imputed to us, but because of our righteous acts on earth. These we have done in the service of Christ, as described in Mat 25.35 ff. Our labors have not gone unnoticed by God, nor unrewarded by Christ, to whom all glory, laud, and honor is due: for we can do nothing fruitful apart from Christ (Joh 15.5).
The Bride: the New Jerusalem (21.9)
Then came one of the seven angels who had the seven bowls full of the seven last plagues and spoke to me, saying, "Come, I will show you the Bride, the wife of the Lamb." 10 And he carried me away in the Spirit to a great, high mountain, and showed me the holy city Jerusalem coming down out of heaven from God, 11 having the glory of God, its radiance like a most rare jewel, like a jasper, clear as crystal. 12 It had a great, high wall, with twelve gates, and at the gates twelve angels, and on the gates the names of the twelve tribes of the sons of Israel were inscribed – 13 on the east three gates, on the north three gates, on the south three gates, and on the west three gates. 14 And the wall of the city had twelve foundations, and on them were the twelve names of the twelve apostles of the Lamb.
Final note, today's post was not to criticize but to educate. We should never post anything, repost anything, comment on anything until we have done our due diligence in interpreting and researching the subject matter fully. With the enormous amount of JUNK being posted and spread across media today, I once again urge everyone to be a Berean ACTS 17:11 and insure what you are reading (including our posts here) are 100% factual.
---
Hermeneutics Resources
God-Centered Biblical Interpretation (Online Book) Web Page by Vern S Poythress
Chicago Statement on Biblical HermeneuticsWeb Page by Norman Geisler
On the Interpretation of ScriptureWeb Page by Benjamin Jowett
A Study of Biblical TypologyWeb Page by Wayne Jackson
William D. Barrick, "Exegetical Fallacies: Common Interpretative Mistakes Every Student Must Avoid," The Master's Seminary Journal 19.1 (Spring 2008): 15-27. pdf
Louis Berkhof, Principles Of Biblical Interpretation. Grand Rapids: Baker, 2003. Pbk. ISBN: 0801064775. pp.180.