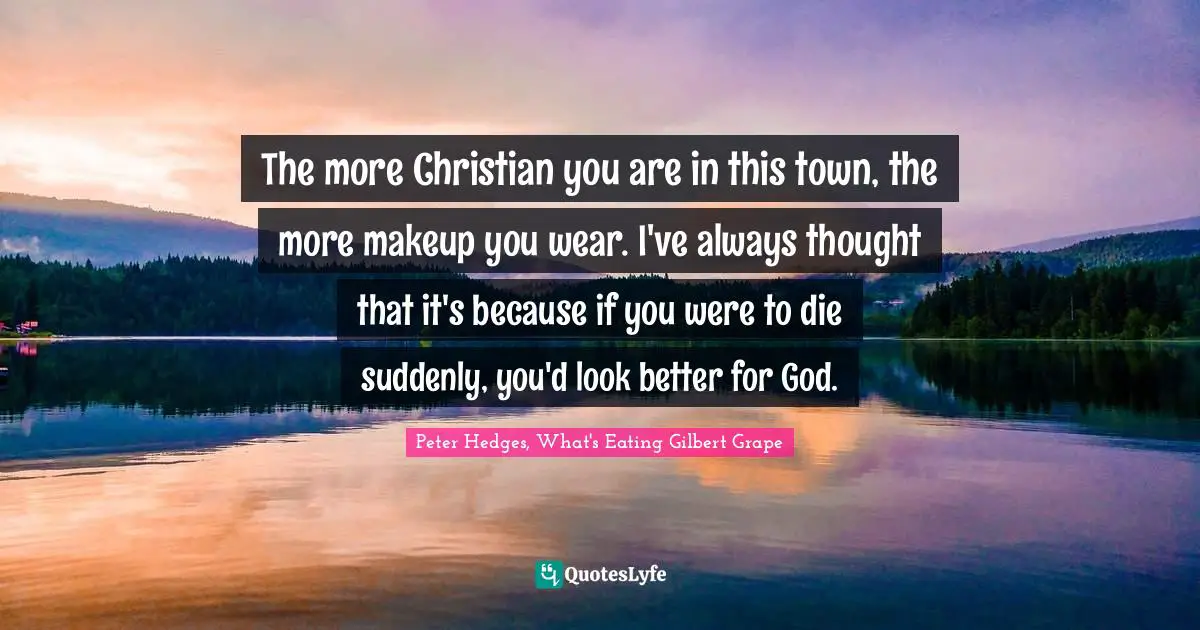 I am guessing a few of y'all are thinking that I have lost my mind, quoting Hollywood here. I chose this because it is appropriate to today's sermon that comes from Jeremiah 4. In the quote we see folks putting 'lipstick on a pig' as we say here in the south. That is they are camouflaging the truth behind a false front. You can dress as fancy as you want, go to church every Sunday but God does not care for outward appearances, He knows the depths of your heart.
Are you prepared to meet God suddenly?
---
CONTEXT: In Matthew Henry's Commentary we find: It should seem that the first two verses of this chapter might better have been joined to the close of the foregoing chapter, for they are directed to Israel, the ten tribes, by way of reply to their compliance with God's call, directing and encouraging them to hold their resolution (v. 1, 2). The rest of the chapter concerns Judah and Jerusalem. I. They are called to repent and reform (v. 3, 4). II. They are warned of the advance of Nebuchadnezzar and his forces against them, and are told that it is for their sins, from which they are again exhorted to wash themselves (v. 5-18). III. To affect them the more with the greatness of the desolation that was coming, the prophet does himself bitterly lament it, and sympathize with his people in the calamities it brought upon them, and the plunge it brought them to, representing it as a reduction of the world to its first chaos (v. 19-31).
---
SERMON
Delivered on Sabbath Morning, December 9th, 1860, by the REV. C. H. Spurgeon, At Exeter Hall, Strand.
"Suddenly are my tents spoiled, and my curtains in a moment."—Jeremiah 4:20.
…There are three points upon which I shall try to address you this morning, though I feel inadequate to such a task. First, I shall say somewhat upon sudden bereavements; then I shall dwell awhile upon the fact of sudden death; and afterwards we will say but a little, for we know but little, of the sudden exchange which sudden death shall bring both to saints and sinners…