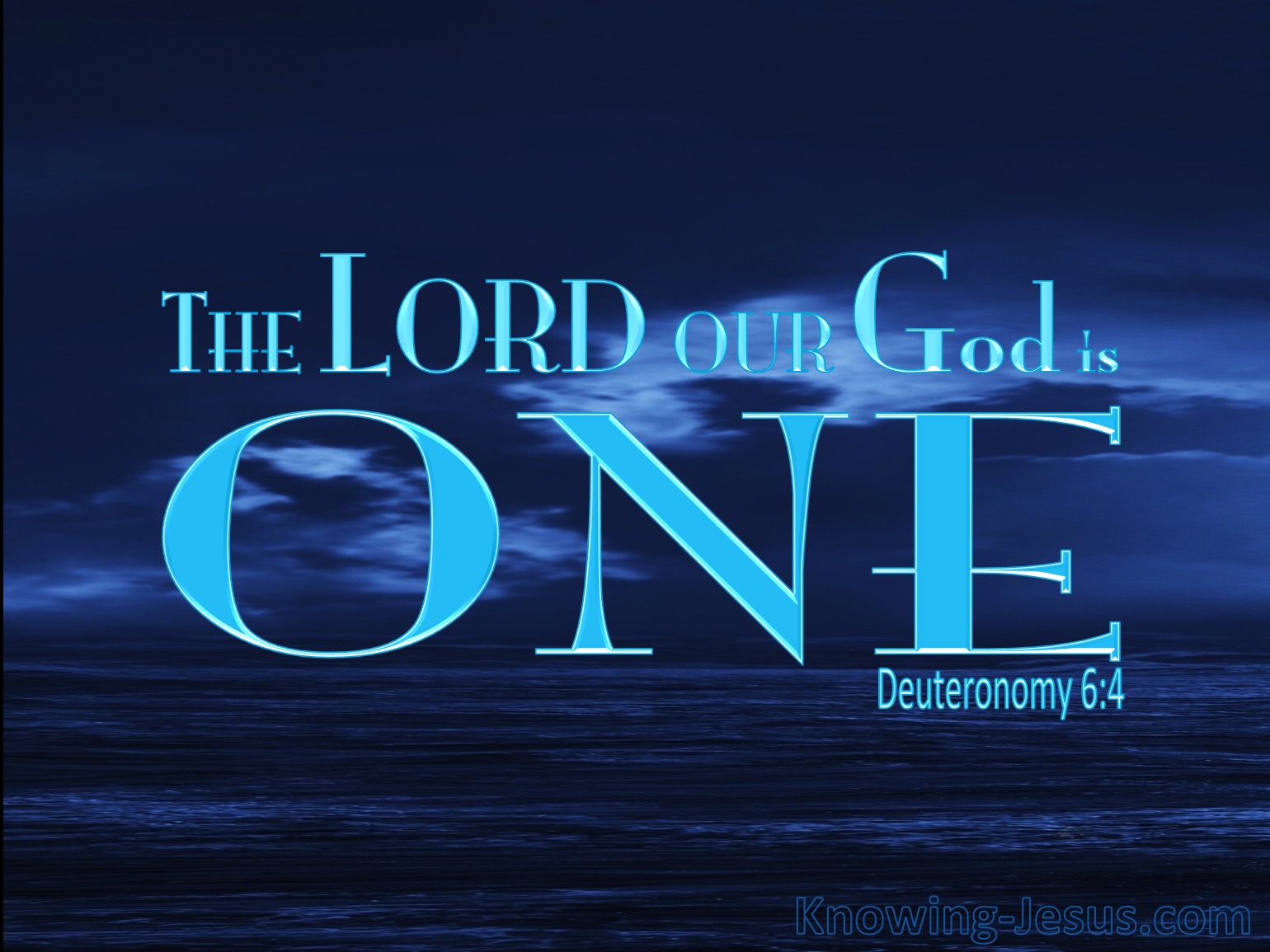 As always some context is required with our main text v.4. In the previous chapter, God has made a covenant promise with His people and the 10 Commandments are delivered through Moses.
Chapter 6 can be broken down as follows: A persuasive to obedience. (1-3) An exhortation to obedience. (4,5) Obedience taught. (6-16) General precepts, Instructions to be given to their children. (17-25) – Matthew Henry
Our text obviously come from the second part an exhortation to obedience:
I do not usually quote from the NLT but in this case, I like its rendering over most others for a couple of reasons. First where it says … the Lord alone it is making a definitive statement there can be no other God but Jehovah. Second, in verse 5, where most translations render You shall love, the NLT renders it
you must love again nothing passive or suggestive about it.
Not only the Jews by birth but all those who were grafted into the nation of Israel sounds like the New Testament Gospel message were to acknowledge God's sovereignty and love Him unconditionally.
Hawker's Poor Man's Commentary
What a blessed verse is this, which folds within its short, but mighty contents, the foundation of all our faith. Our GOD, though existing in a manner totally distinct from all his creatures in a threefold character of Person, is but one and the same JEHOVAH. For, as the apostle beautifully represents it, There are Three that bear record in heaven; the FATHER, the WORD, and the HOLY GHOST yet these three are but one. I would beg the Reader to remark with me, that though the verse be but short, yet no less than three times is the glorious name of JEHOVAH repeated in it. May we not suppose, that the very design of this was to convey the glorious truth of a threefold character of Persons in the divine unity? Happy the soul who hath an evidence in his own breast of the truth of this; in being enabled there to trace the tokens of the FATHER's love, and the Redeemer's grace, and the SPIRIT's fellowship. I detain the Reader only to make a short observation more upon this precious Verse, and to ask him, whether the manner in which Moses calls upon Israel to attend to this leading truth, that our GOD is but one LORD, doth not carry with it a testimony, that as the people had been accustomed to receive tokens of a plurality of persons in the GODHEAD, they were not to lose sight, at the same time, of the unity of the divine essence. 1 John 5:7.
Today's Prayer
Heavenly Father, You alone are worthy of our praise and worship.. for You alone are the true and living God. What amazing grace You have shown to me, and the entire human race, that Your love for us is so great.. that You would send Your only begotten, Son to die for our sin. No matter what it takes, I pray that I may learn to love You with all my heart, and soul, and mind, and strength – and with every fiber of my being, knowing, that it is only as I die to self and live for Christ, that Your love may be manifested in me Praise Your holy name for You alone are worthy of our worship, in Jesus name we pray, AMEN.
Modified from Source: https://prayer.knowing-jesus.com/Deuteronomy/6