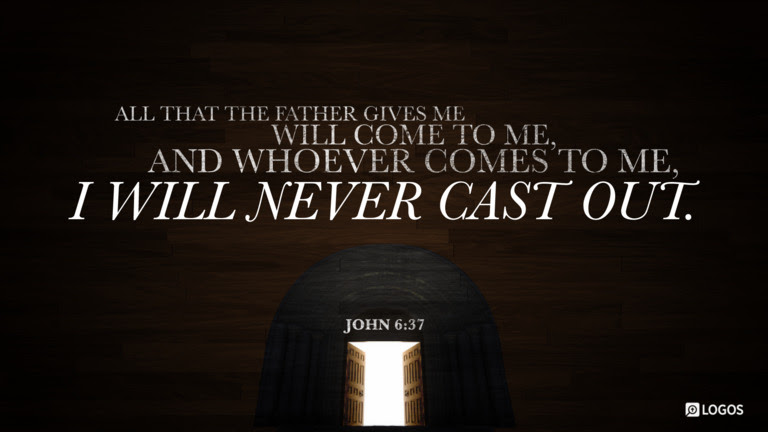 This is one of the longer chapters in the new testament, in fact, the whole bible. We can break it down into 6 major sections: v.1-14, is about the Miracle of Feeding the Five thousand; v.15-21, is the story of Jesus walking on water; v.22-40, is The Parable of Jesus being the Bread of Life; v.41-58, Jesus speaks directly to the Jews; v.59-65, Jesus is speaking directly to His disciples and finally v.66-71 is Peter's confession of faith. 
Our text for today comes from the Bread of Life Parable v.22-40.  In order to fully get the CONTEXT, let us quickly look at the preceding two verses: 
Jesus replied to them, "[g]I am the Bread of Life. The one who comes to Me will never be hungry, and the one who believes in Me [as Savior] will never be thirsty [for that one will be sustained spiritually]. 36 But as I told you, you have seen Me and still you do not believe.
God told Moses to have the table for the bread of the Presence built for the tabernacle and stacked with twelve loaves as a way to remind Israel of His gracious provision for all their needs (Ex. 25:23–30; Lev. 24:5–9). For the most part, only the priests could eat this bread, though in exceptional circumstances it could be given to those in dire straits (1 Sam. 21:1–9). Yet whoever ate this bread found that while it could sustain life for a time, it could not make anyone live forever. Israel needed a different type of food to find eternal life.¹
That food was the true Bread of Life, Christ Jesus Himself note the truths that Jesus' proclaims in our text says: 
All that the Father giveth me –  

This verse is clear that all

True Believers are chosen by God 
shall come to me; –

and delivered to Christ by the Father 
and him that cometh to me –

Those that are given to Christ for eternal election ( remember god uses some for temporary purposes) 
I will in no wise cast out – 

Christ will preserve the elect never abandoning  or casting them away 
Have you fed on the Bread of Life, is your life eternally secure? The Holy Spirit is tugging at your heartstrings, calling for your repentance. You don't need some fancy prayer just call upon Christ for forgiveness and make Him Lord of your life today. 
Today's Prayer
Father, thank you that you are no a God of temporary things. That your promises are eternal. As the hymn says, "Prone to wander, Lord, I feel it. Prone to leave the God I love."  I am so prone to wander but promise to never cast me out. I pray Lord for the forgiveness of my wanderings and a closer walk with thee. Amen
---
¹ SOURCE