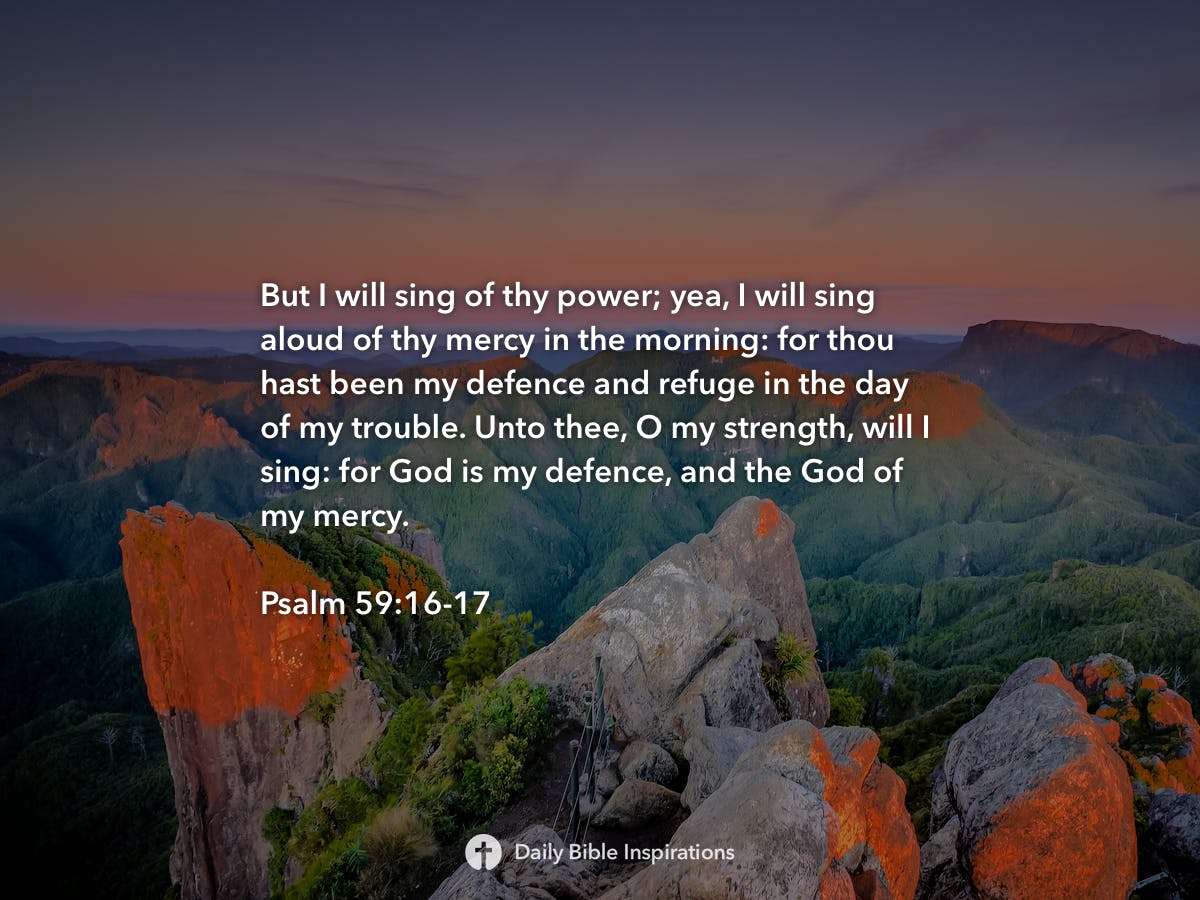 Sometimes, like in the case of David here, forces align against us and we seemingly have no place to turn.  David wisely cries out to God from the beginning, Deliver me from my enemies, O my God.  This accomplishes two things:
It established the fact that David was in need of help

It established the fact that only God could provide that help
In our text this morning David concludes the Psalm with an amazing (at least to me) statement. He says I will sing, his life is in mortal danger, and yet here he is rejoicing in God's providence. 
David understood no matter the circumstance God was his fortress, his refuge,  protector, and high tower. The God who shows me [steadfast] lovingkindness.
Will you sing praises to God in times of desperation?