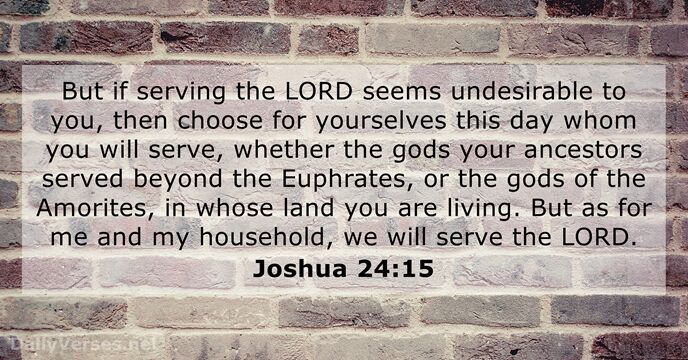 One of my posts on 28 April, was entitled COVID-19 Is a Slow-Motion 9/11 in it Pastor Sam Rohrer of the American Pastors Network set forth 10 definitive needs every "Christian" must understand and live by after choosing to serve the Lord. I thought I would look at each one individually over the next two weeks.
---
Develop a healthy fear of God. 

(Have no other god before Me—Exodus 20:1-6; Obey God, serve Him and fear Him—Deuteronomy 13:4; Rehearse history and teach of God's power so your children learn to fear God—Deuteronomy 31:13; It is whole duty of mankind—Ecclesiastes 12:13-14)
---
What does it mean to fear God?
For the unbeliever it means the fear of God's judgement and eternal punishment (death) Matthew 10:28 and torment in Hell. For the believer which is the subject here it means something very different. It means the reverence or awe of God.
Why is it so important? Why Fear God?
Proverbs 1:7 says, "The fear of the LORD is the beginning of knowledge." You can not truly know God, unless you fear Him.
The fear of the Lord protects us from Evil Proverbs 16:6
The fear of God causes believers to HATE evil (all things that are an abomination to God) Proverbs 8:13
It is the fear of God that allows us to grow (mature) as a believer Philippians 2:12-13
As noted by Pastor Sam it is the duty of man to fear God and Worship Him Ecclesiastes 12:13-14
Application: 
As Pastor Sam points out the first thing we must do is to rid ourselves of all false idols. Whatever you have in your life that takes a priority over God needs be eliminated or evaluated. There are obviously some things that you can not get rid of, family for instance. Yes they are VERY important by more than God?  That fancy sports car that you just had to have or that boat (A.K.A. money pit) that you justify your missing church with Sunday's for "Family time" gotta go. 
Next, we need to develop that righteous understanding of a sovereign God, who is worthy of praise, honor and glory. We need to get in His Word, understand it, (not cursory readings) so we can be wise like Sol omen and say "Fear God and keep his commandments, for this is the whole duty of man."
My final point is that if we are practicing obedience to God's Word, we are going to fail! Hello, we are human, even the great Apostle Paul fought his human failings. The GOOD NEWS is as we fail, and are convicted of this God is faithful to forgive us, 1 John 1:9 that is part of the process of Sanctification, the working out of our Salvation with fear and trembling. 
---
The List
Develop a healthy fear of God. (Have no other god before Me—Exodus 20:1-6; Obey God, serve Him and fear Him—Deuteronomy 13:4; Rehearse history and teach of God's power so your children learn to fear God—Deuteronomy 31:13; It is whole duty of mankind—Ecclesiastes 12:13-14)

Re-embrace the biblical authority of Scripture. (All Scripture is profitable for life and living—2 Timothy 3:16: Living it establishes a person's path—Psalm 119:11)

Know that the 'Church' is disobedient, lethargic and asleep. (Christ's warnings to the seven churches and to Laodicea—Revelation 2-3; Revelation 3:14-22)

Be aware that 70% of the pulpits in America are occupied by 'hirelings.' (Hirelings refuse to warn of spiritual danger and the wolves—John 10:12-13)

Be bold to identify and call out the false prophets in the wolves among us

. (Christ warned of the false prophets and wolves—Matthew 7:15, Matthew 10:16, Matthew 24:24; Jesus warned of mass deception in the last days—Matthew 24:4-5)

Understand that national blessing or national judgment hinges on the actions of the remnant. ("If my people, who are called by my name, will humble themselves and pray and seek my face and turn from their wicked ways, then I will hear from heaven, and I will forgive their sin and will heal their land."—2 Chronicles 7:14)

Accept the reality that persecution is coming and is normal for the believer and those still standing for truth. (All who live according to God commands will suffer persecution—2 Timothy 3:12; the enemies of truth will persecute you—Luke 21:12; John 15:20)

Discover that the preparation for prayer and meeting God's requirements for prayer is far more important than the act of praying. (God demands a broken spirit and obedience before sacrifice—Psalm 51:16-17; God demands we pray His way: No unconfessed sin—Psalm 66:18)

Realize that the continuance of freedom is a result of God's blessing, which hinges on obedience and conformity to God's commands. (Don't forget that all blessings came from God and if you forget and become ungrateful, God will replace blessings with bondage—Deuteronomy 8:1-20, 1:19-20; 30:1-20)

Understand that the choice for president or other elected leaders, while critically important, is secondary to repentance toward God and the choice for God. (Obey, and I'll make even your enemies to be at peace with you—Proverbs 16:7)