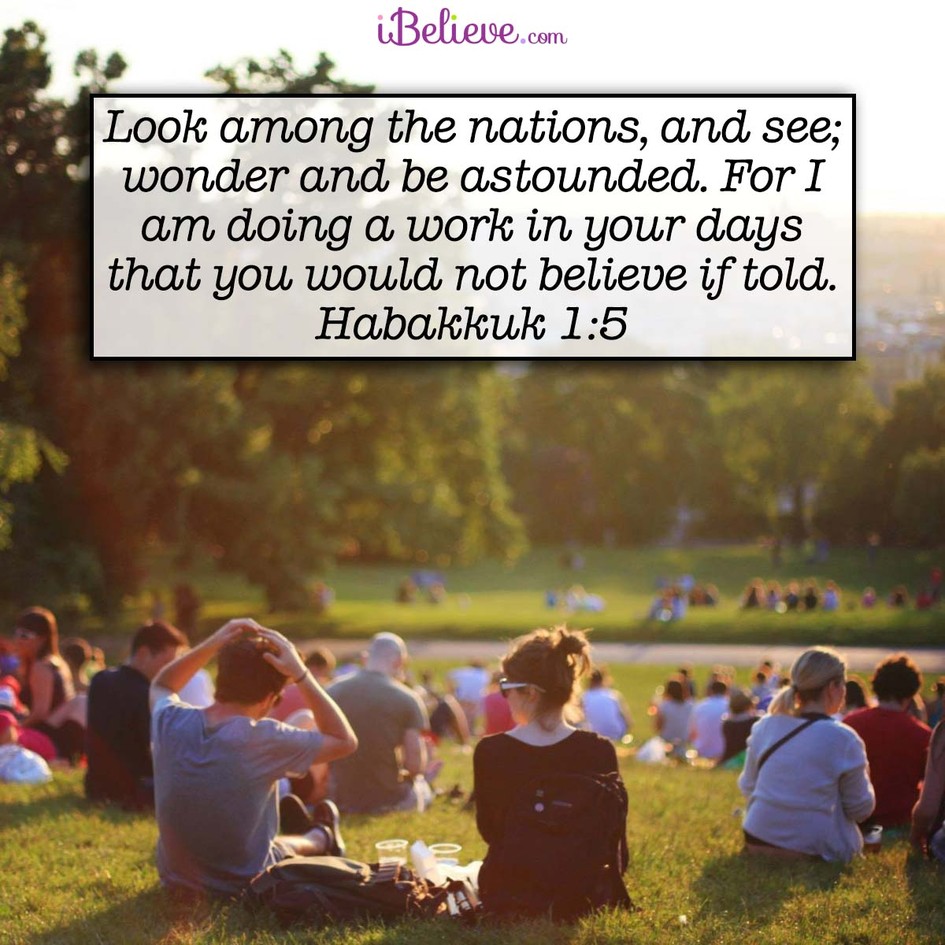 "Back in the day," "in the good ol' days," "back when I was a kid," "it used to be this way." These are phrases that many people like to use as they compare the way things used to be with the way life is at present. Why do they do this? Because they are not happy with how things are going right now.
Turn on any news program, or glance at the news on your phone and it can be just too much: too much hatred, evil, violence, poverty, pain, disagreements, opinions and stress. There is so much going on around the world that wears our minds and hearts down with the pain of it. There are even news articles stating that all this disturbing news is causing depression in many people. People feel hopeless. People feel burdened. People feel overwhelmed.
Ever since that fateful day in the Garden of Eden, when Adam and Eve chose to rebel against God, there has been heartache, struggle, and fear. Sin has devastated the world in so many ways and not a single person has been able to avoid its impact.
However, Habakkuk 1:5 offers us hope, a promise in the midst of all the evil and sin that surround us. The Lord is telling us to "look among the nations, and see; wonder and be astounded." He says this: "For I am doing a work in your days."
A spiritual hunger is sweeping the world as more people are feeling lost and empty from the onslaught of negative news. Many people are seeking the Lord and turning to Him in the midst of all this world's chaos. People are finding hope and acceptance at the foot of the cross. People are finding true value as they are experiencing the love of God. Impossible situations are being turned around. Look in wonder, be astounded at the amazing ways that God is moving.
Hope is found at the cross! Joy is found as we dig deep into the Bible! Purpose is found as we realize how completely loved we are by the Lord!
Today, take your eyes off what is not right in the world, and have faith in the Lord that He is doing a work in it, from it and through it. Today is the day that we lay our fears and our worries at the feet of Jesus. Today is the day that we turn our eyes to the Lord and cling to His promises. He said that He is doing a work! Let's go into our days, into our struggles with courage, with our eyes on Jesus and our mind filled with the truth of His word. He is doing a work. There is no evil plan, nor is there any ungodly ruler who will be able to stand in His way. Let's believe Him because He is faithful. He keeps His word. He keeps His promises.
Dear Lord,
Thank you for the promise that you are doing a work. Thank you, Lord, for the assurance that this brings to my heart and mind. Open my heart and eyes to the amazing work that you are doing in the world around me. Bring justice to the evil, bring peace to the brokenhearted, bring revival to this lost world. Start with me, Lord: revive my heart, strengthen my faith, and embolden me to share your love with those around me.
In your name I pray,
Amen
---
SERMON
Look and be Amazed!
http://www.truthforlife.org || By: Alistair Begg – No generation escapes injustice or outbreaks of violence, and in every era, victims have cried out to God for mercy, pleading with Him to take action against the wicked. Alistair Begg addresses the tough issues raised by an Old Testament prophet, pointing out that the unfolding events in our day, just as in Habakkuk's, are under God's sovereign rule. In this sermon we are reminded that all of our problems only find resolution at the foot of the cross.
---
RELATED: