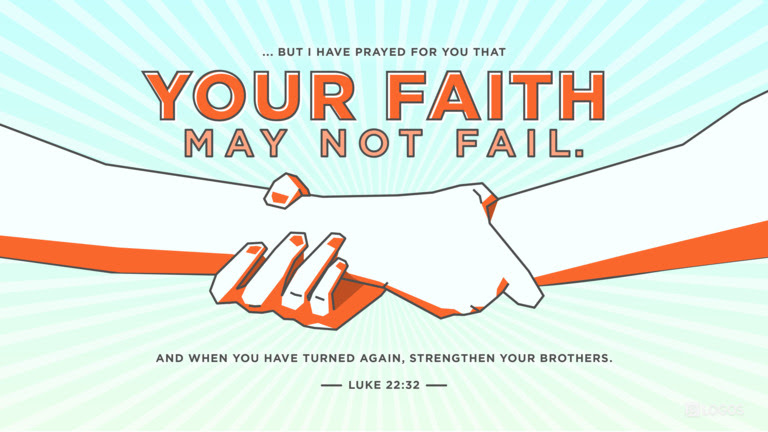 LUKE 22:31-34
---
Peter's Sifting

And the Lord said, Simon, Simon, behold, Satan has desired to have you, that he may sift you as wheat:…
I. THE DISCRIMINATION WHICH OUR LORD MAKES IN PRAYING FOR HIS DISCIPLES. Why single out Simon for this peculiar distinction? Because he was the weakest, the most in danger, the most liable to fall. His rashness and impulsiveness would expose him to the fiercest assaults, and render him least able to resist. Let us learn from this that the easily tempted ones are they to whom Christ's sympathy and helpfulness go out in most tender interest.
II. THE NATURE OF THE HELP WHICH CHRIST GAVE TO PETER IN HIS PERIL.
1. Notice the individuality of this intercession. "For thee." Each one of us is the object of Christ's particular watchfulness and care.
2. Christ made His supplication before the danger came. "I have prayed." He did not wait until the disciple was in the snare before He sought help for him.
3. The petition itself. What did Jesus ask for His imperiled disciple? Not that he might escape the trial, for he needed just this experience, not even that he might not fail; but that his faith might not fail, might not suffer an utter and endless eclipse as had that of Judas.
III. THE RESULT OF PETER'S SIFTING. Chaff sifted out, pure wheat left.
IV. THROUGH HIS PAINFUL EXPERIENCE, SIMON WAS PREPARED TO BE A MORE HELPFUL MAN. "When thou art converted, strengthen thy brethren." He was to use his new knowledge, gained by his sad and painful experiences, in blessing others. Whatever God does for us, He wants us to do in turn for others. All the lessons He teaches us, He wants us to teach again.
---
SERMON
Alexander Maclaren, Luke 22:32
---
Additional Resources:
Charles Haddon Spurgeon; July 26, 1888
Scripture: Luke 22:32
From: Metropolitan Tabernacle Pulpit Volume 34