Yesterday our Devotional was entitled Saturday's Military Devotional – Watchmen, today I continue that theme but from Christ Jesus's own Words.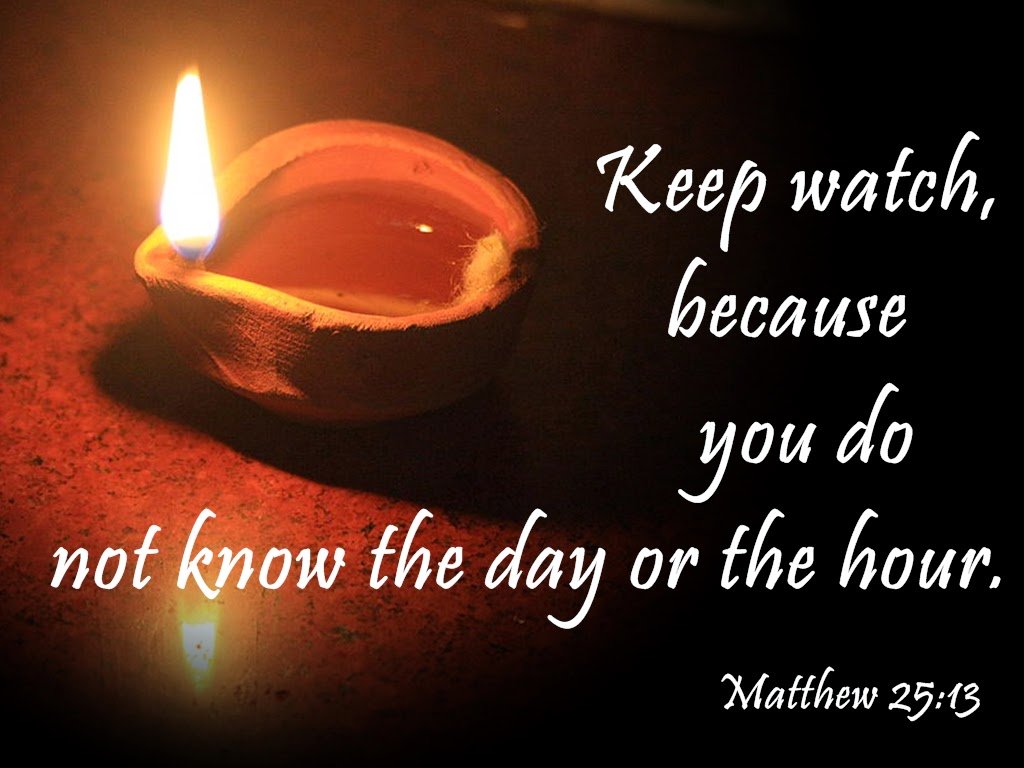 Matthew 25:1-13
---
CONTEXT:
This is the Parable of the 10 Virgins or Bridesmaids as some modern versions have it. If your Bible is a Red Letter edition you will not the words are in Red denoting that Christ Jesus Himself is speaking. 
Jesus compares the Kingdom of Heaven to that of a Grand Wedding and the key participants (virgins or bridesmaids) need to be ready for the event (also see Revelation 19:7). Some are ready and on watch for the groom to arrive others are lazy and figure they have plenty of time to deal with things.
Of course the later are caught off Guard and try and rush at the last minute only to be shut out of the feast. 
---
SERMON:
Coming Events and Present Duties
J.C. Ryle, 1879
…The passage of Scripture before our eyes, is one that deserves the close attention of all professing Christians. We ought to read it again and again, until we are thoroughly familiar with every sentence that it contains. It is a passage that concerns us all, whether ministers or people, rich or poor, learned or unlearned, old or young. It is a passage that can never be known too well.
These thirteen verses make up one of the most solemn parables that our Lord Christ ever spoke; partly because of the time at which it was spoken, partly because of the matter which it contains.
As to the time — it was but a few days before our Lord's crucifixion. It was spoken within view of Gethsemane and Calvary, of the cross and the grave.
As to the matter — it stands as a beacon to the Church of Christ in all ages. It is a witness against carelessness and slothfulness — against apathy and indifference about religion — and a witness of no uncertain sound. It cries to thoughtless sinners, "Awake!" It cries to true servants of Christ, "Watch!"…
---
OTHER RESOURCES