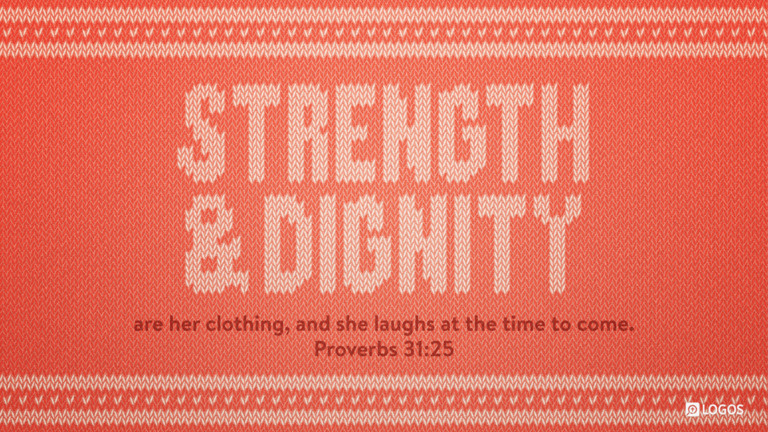 Reina-Valera 1960 (RVR1960)
Fuerza y honor son su vestidura;




Y se ríe de lo por venir.
---
Godly women are a blessing to a family. God intended the wife to be joint partner yet submissive to her husbands authority yet today's culture teaching that this is wrong. In fact it is doing all it can to eradicate the distinctions between man and women.
Who is a Godly women?
First if you read the entire Proverb you would quickly realize she loves God with all her being (Heart, Mind and Soul).
Second she is Clothed not in fancy garments of the current trend, her beauty is not found in these things but in her Christlike character.
Next is her Strength and Dignity adorn her being. She needs no fancy jewels her glow comes only from a right relationship with Christ.
She can laugh at the times to come, this is not arrogance but a reassurance that God is in total control of all things and she is secure in Christ.