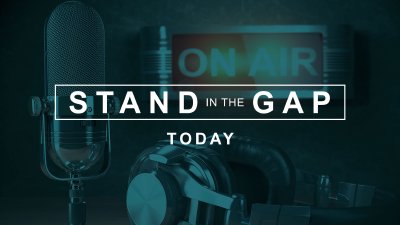 These four (4) Q & A audio clips below highlight Stand in the Gap Today radio host, Sam Rohrer, and author, speaker, and historian, David Barton, on the meaning and power of prayer both historically and biblically.
Looking at the current needs of America that justify serious prayer, what is most dire?
---
There are 3 prayers recorded in Scripture by the political leaders of Israel as they prayed for God's mercy on their nation. Ezra did in Ezra Chap. 9. Nehemiah did in Nehemiah Chap. 9. Daniel did in Dan. Chap 9. They are quite similar in their approach. How did these leaders approach God and how should that instruct us today?
---
On the website http://www.wallbuilders.com, there are prayers of U.S. leaders and some examples. There is one by Pres. John Adams who in 1798 issued a proclamation, in which he started with these words, "As the safety and prosperity of nations ultimately and essentially depend on the protection and blessing of Almighty God". What is important about this proclamation and what prompted it? Another President during a time of great national need also issued a Proclamation For a Day of Humiliation, Fasting and Prayer. This proclamation issued by Pres. Abraham Lincoln was notably passed by the U.S. Senate. What are the notable statements within it?
---