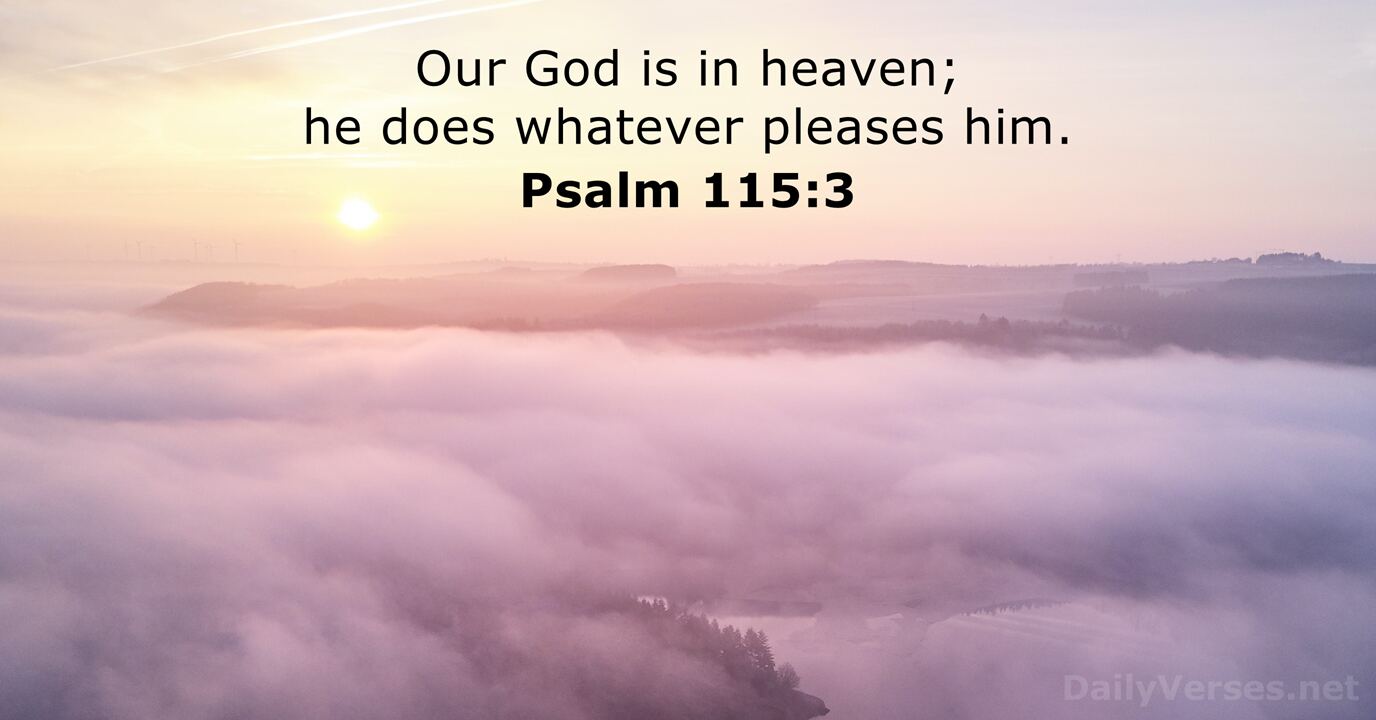 Every child dreams of being able to do as they please. Stay up late, eat al the ice cream and candy they wish, the list goes on. Yet reality sets in and parents exercise their control. Only God, that is the God of the Bible has the ability to do whatever He pleases whenever He desires.
CONTEXT: The message of the psalm could be aptly summarized in three ideas: honor the Lord, because in contrast to idols, He alone is God (verses 1-8), trust the Lord, because He will help you (verses 9-11); praise the Lord, because He is worthy (verses 12-18). 1 Everything good we do, everything we have is because of God's grace, mercy and sovereign control.
I write continuously about the Sovereignty of God, (You can type sovereign or sovereignty into the search box in upper right) because I believe it is a foundational teaching for all true believers. If God is not in control, what hope do we really have? If God is not sovereignly ruling the nations, why worship Him?
"Divine sovereignty is not the sovereignty of a tyrannical Despot, but the exercised pleasure of One who is infinitely wise and good! Because God is infinitely wise He cannot err, and because He is infinitely righteous He will not do wrong. Here then is the preciousness of this truth. The mere fact itself that God's will is irresistible and irreversible fills me with fear, but once I realize that God wills only that which is good, my heart is made to rejoice." 

– Arthur W. Pink
 by Don Fortner
To worship a god…
…whose purpose can be defeated,
…whose will can be thwarted,
…whose work can be overturned, and
…whose grace can be frustrated is to worship an idol.
Such a god is no GOD at all!…
---