I am the smartest guy I know! Sounds pretty arrogant right, but that is a typical thought for ex-military, first responders, and the like. We are taught we are the best, type-A personalities, then one day (hopefully) the truth hits you like a ton of bricks, you a dummy compared to the infinite knowledge of God.
---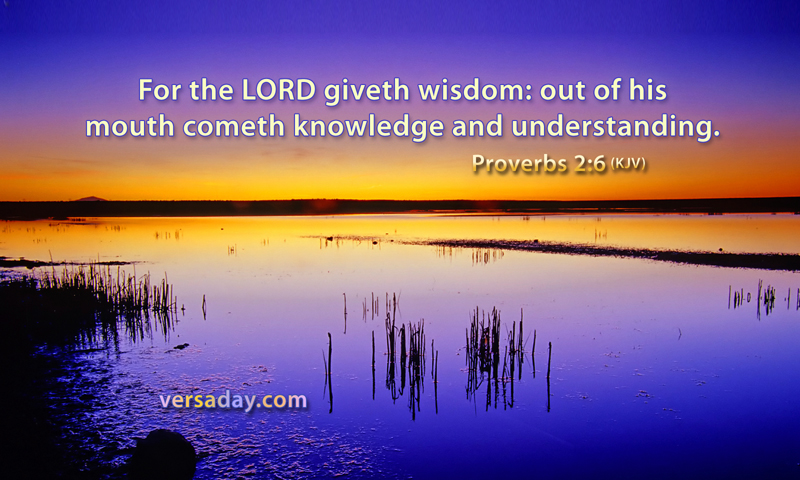 CONTEXT: Being a "Wisdom" book Proverbs and this Chapter for certain is all about wisdom. The headings on your version may read something like The Pursuit of Wisdom Brings Security (AMP) or in my Spanish Bible (NBLA), La sabiduría protege del mal, roughly Wisdom protects us from evil. Matthew Henry breaks down Chapter 2 as follows: Promises to those who seek wisdom. (1-9) The advantages of wisdom. (10-22)
In my opening statement, I noted that whenever someone thinks he/she is the brightest bulb in the chandelier realizes that the source of their brightness far exceeds their own capacity, it can be very hard on them. It can also be enlightening and very comforting.
Comforting in that I no longer have to be that person, the one everyone goes to I have a greater power source, God, whom I can depend upon and refer folks to. Further, He is a God who wants us to ask…
I pray everyone takes advantage of God's amazing offer of Grace, knowledge, and Wisdom.
---

Pray for Grace to Make you Wiser and Better Every Day
Lord, give us to grow with a growth that is from God; Colossians 2:19(ESV) to grow in the grace and knowledge of our Lord and Savior Jesus Christ; 2 Peter 3:18(ESV) to hold to our way; and, having clean hands, to grow stronger and stronger. Job 17:9(ESV)
Let our path be as the light of dawn, which shines brighter and brighter until full day. Proverbs 4:18(ESV)
We have not yet obtained, nor are we already perfect; Lord, grant that therefore, forgetting what lies behind, we may strain forward to what lies ahead, for the prize of the upward call of God in Christ Jesus. Philippians 3:12-14(ESV)
Be like the dew to us, that we may blossom like the lily and take root like the trees of Lebanon; that our shoots may spread out and our beauty may be like the olive. Hosea 14:5-6(ESV) And let the sun of righteousness rise upon us with healing in its wings, that we may go out leaping like calves from the stall. Malachi 4:2(ESV)