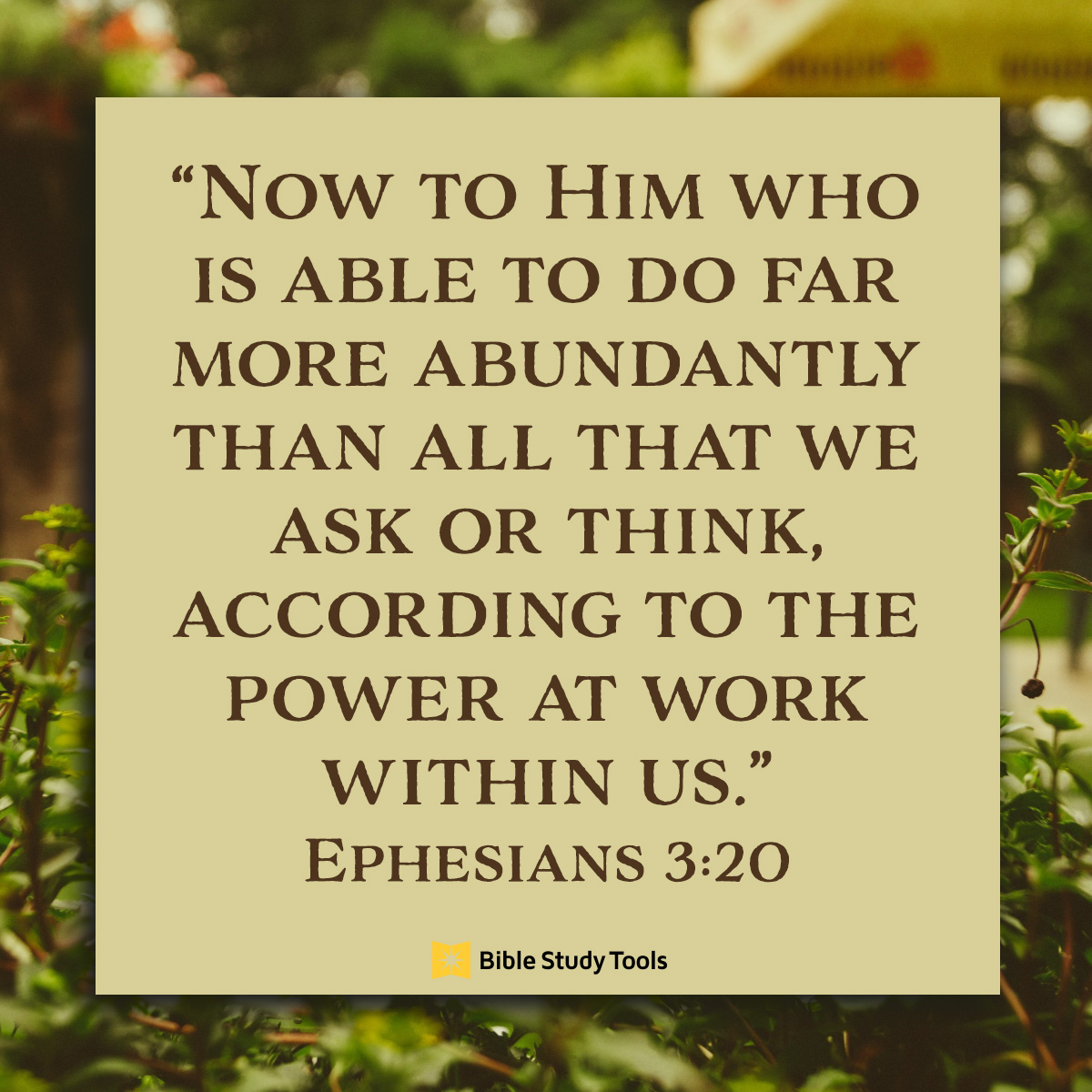 CONTEXT: 1 The first three chapters of Ephesians are doctrinal, the last three are practical. Chapter 3 begins the transition from a Christian understanding of salvation, grace, and the power of Christ into a practical guide for Christian living. To make the transition, in this chapter, Paul refers to his own calling by God and prays for the spiritual strength of the Ephesian church. Chapter 3 speaks about the mystery of Christ revealed (Ephesians 3:1–13). The second part of this chapter emphasizes Paul's prayer for spiritual strength and ends the first half of his letter (Ephesians 3:14–21).
Many of you know I love the old Puritan pastors and theologians. There is something about the simplicity of their writings (yes the old language can be a difficult read at first) that makes it relevant today. Thomas Brooks is one such person and his quote:
Now, Christians, the more great and glorious things you expect from God, as the downfall of antichrist, the conversion of the Jews, the conquest of the nations to Christ, the breaking of all yokes, the new Jerusalem's coming down from above, the extraordinary pouring out of the Spirit, and a more general union among all saints, the more holy, yea, the more eminently holy in all your ways and actings it becomes you to be. –

Thomas Brooks, The Crown and Glory of Christianity, 1662, CompleteWorks, 1867, p. 444
has always struck me as very compelling. What is it we expect from God or maybe better put what is it we should expect from God?
Many modern theologies claim that we can expect or even demand of God our hearts desires, quoting Ps 37:4 and running with it. Of course, as someone who is a stickler for CONTEXT, this is a false and dangerous doctrine. Others in the same vain claim if only you have enough faith that God will grant all your petitions. Again they use John 16:23 grossly out of context to draw their absurd conclusion and false doctrine.
First, it is right to have expectations of God, Psalm 65:5 because all who live in the fear of the Lord (are His chosen) He has made promises to Prov 23:18. Secondly, anything and everything we expect of God must be BIBLICAL. I have never found an admonition in the Bible against praying BIG or having the expectation that God can answer BIG prayers. Praying for the healing of a loved one from Cancer for example does happen. Praying for a new Caddilac but only being able to afford a Chevy, on the other hand, does not mean you lack faith, it means you lack finances.
The greatest expectation of all can be found in Romans 8:19-21 (AMP) For [even the whole] creation [all nature] waits eagerly for the children of God to be revealed. 20 For the creation was subjected to frustration and futility, not willingly [because of some intentional fault on its part], but by the will of Him who subjected it, in hope 21 that the creation itself will also be freed from its bondage to decay [and gain entrance] into the glorious freedom of the children of God.
As I noted yesterday, I had outpatient back surgery in an attempt to relieve some of this ongoing back pain. We pray for BIG results and accept what God gives. There is a team of folks from Mission M25 doing a 4CPR 4 Corners Prayer Ride riding motorcycles touching the 4 corners of the US Praying for our Nation (BIG Thing).
There are so many more BIG things, as Thomas Manton mentioned that Christians need be in prayer for especially, 'the downfall of antichrist(s), the conversion of the Jews, the conquest of the nations to Christ, and a pouring out of the Spirit in America, and a more general union among all saints.'
---
1 Source: https://www.bibleref.com/Ephesians/3/Ephesians-3-20.html