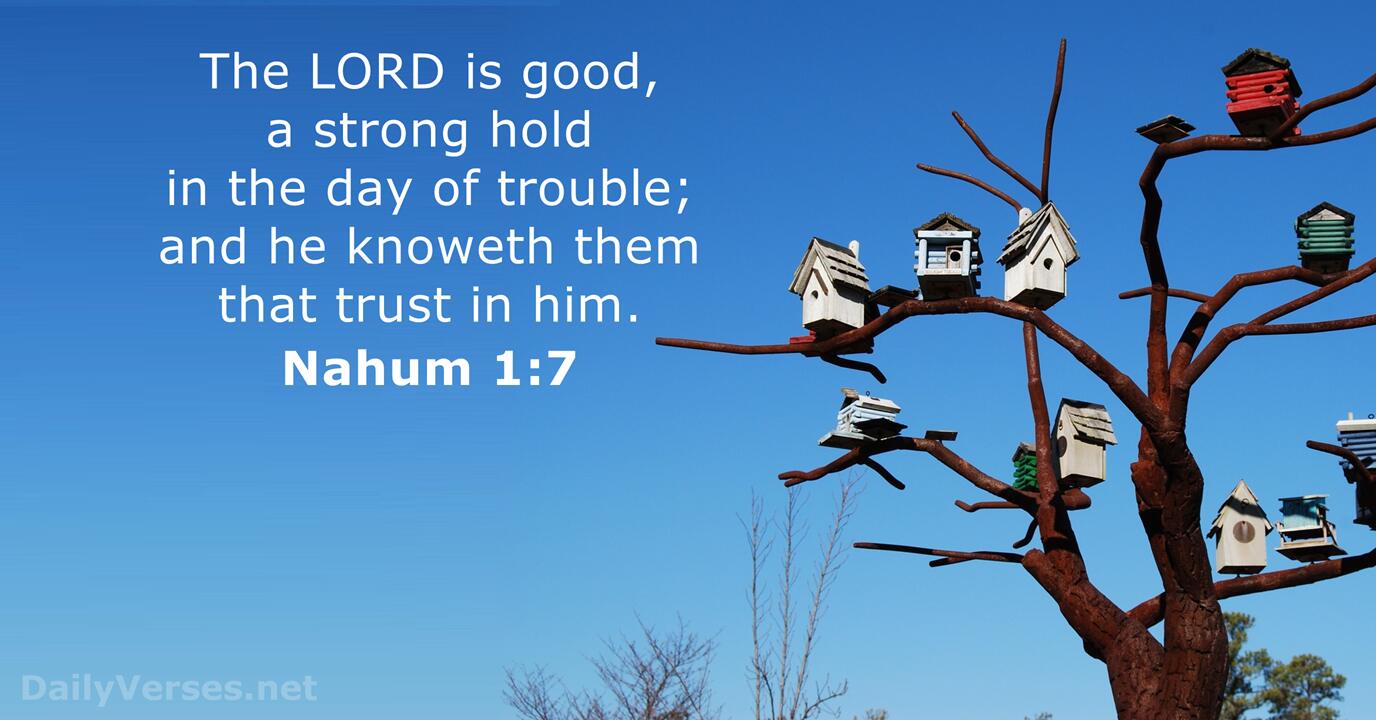 Y'all may have noticed that we have not posted for a few days. well, a Tornado ripped through greater Jackson, MS on Tuesday, May 4th.
Thankfully the worst of the storm missed us but our house and neighborhood were not without damage. We lost power Tuesday afternoon and just got it back last night. Our roof was a mess a branch penetrated a corner of the garage, and many shingles were torn off. Three neighbors have or had trees on their homes and many across streets.
I do not show these pictures to garner sympathy, but to demonstrate the grace of God. We all experience God's Providence, Protection, and Promise in those moments. Everyone in our neighborhood is okay. No one was hurt and other than the inconvenience of being without power for nearly 3 days we all are doing well.
Nahum is a prophet tasked with delivering the final judgment of God against Nineveh. The same Nineveh that had repented some 150 years earlier with Jonah's message.
Our text today is the Good News, that God promises His people He will be their strength and stronghold in the day of trouble; He knows [He recognizes, cares for, and understands fully] those who take refuge and trust in Him. (AMP)
You do not have to experience a tornado to have that same promise, it is available to all God's people. All one has to do is understand that we are incapable of living a moral and just life by ourselves. That Jesus Christ lived that perfect sinless life and paid the sacrificial cost of those sins. If we sincerely acknowledge the need for forgiveness for our transgressions and Christ and Lord of our lives, God is faithful to welcome us as His children, adopted into the kingdom of God.
Praying through Nahum 1:7
Heavenly Father, thank You for Who You are and what the Lord Jesus has done for us. Thank You for being our good and gracious God. Thank You that You are my stronghold in the day of trouble and the Comforter to Whom I can fly for refuge. How I praise You for Your never-failing faithfulness to Your people Israel and grace towards the Church. Thank You that You are not only a God of love but a God of justice and that a day is coming when You will avenge all those that have suffered at the hands of Your enemies. I pray for those who have not yet trusted in You and remain dead in their sin and ask that they may be convicted of sin and come to faith in Christ. This I ask in Jesus' name, AMEN.