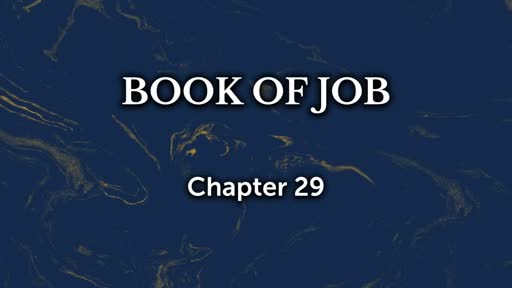 ---
Sometimes I think God can be quite the trickster. I mean that in no disrespectful way as He does everything for our own good, it's just sometimes I have to laugh at the approach. 
Today's devotional is a prime example. I have had a song by the Judds, called "Grandpa (Tell Me 'Bout the Good Old Days)" running in my head for days and could not figure out why or get it to stop.  Then this morning one of my daily reads was from Job 29, and it all made sense. 
We all should be familiar with the Book of Job, this rich guy that has it made, and then Satan says to God he is not really faithful. To prove His point God allows Satan to tempt Job and make his life miserable. Stripping Job of all his wealth, family, and comforts. 
Here in Chapter 29 specifically in v.1-6 Job talks about those 'Good old days' when he had former prosperity when God preserved or watched over him. 
Today's question is what at you longing for that has passed? Is it the same zeal you had when you were first saved?  Maybe it is a better prayer life, or a closer relationship with a spouse, family member, friend, neighbor, or co-worker. 
The solution of course is trusting is God for like Job. Even in the toughest of times, we can have a heart like Job and say with him "Though He slay me, I will trust in Him"? May God grant us that strength always. 
Matthew Henrey's Method for Prayer
It has been but for a season and when there was need, that I have been in heaviness, through manifold temptations; and I beg that all the trials of my faith may be found unto praise and honour and glory at the appearing of Jesus Christ, whom having not seen, I love, in whom, though I now see him not, yet believing, I rejoice with joy unspeakable and full of glory, and am longing to receive the end of my faith, even the salvation of my soul. 1 Peter 1:6-9(KJV)