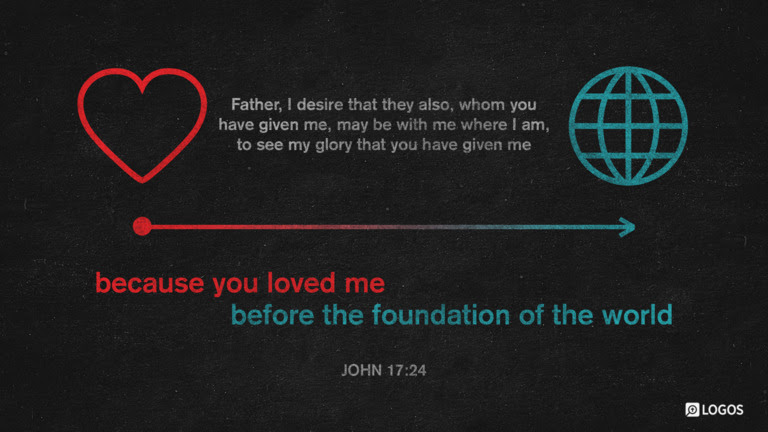 ---
CONTEXT 
As many of you know our other ministry Faith Builders deals in foundations work quite a bit. So today's bible verse was especially of interest to me. 
This is the last of Jesus's prayers before he sets off for Gestenime. It is often addressed as the High Priestly Prayer.  The prayer can be broken down as  follows:
Christ begins by praying for Himself – v.1-6
Jesus prays for His followers –  v.6-19
Jesus expands His prayer to include all who will come to faith in Him – v.20-26
It is the final part v.20-26, which we will look at today, as it is most applicable to us today. 
---
BREAKDOWN
20 Neither pray I for these alone, but for them also which shall believe on me through their word;  Jesus extends His prayer to not only those who have heard Him directly but those who will hear Him through the teachings of the Apostles and the Preaching of the Word of God. 
21 That they all may be one; as thou, Father, art in me, and I in thee, that they also may be one in us: that the world may believe that thou hast sent me.  Christ prays for Unity of Faith,  so that those not yet saved may not be discouraged by disunity.
22 And the glory which thou gavest me I have given them; that they may be one, even as we are one:  Glory here has been misused to be said that Christ gave diety (even a smaller version) but that is falsely interpreting the Greek here.  Christ instead is saying the strength, the honor the ability to relay the Good News Gospel Message,  the Father gave me, I have passed on to them. 
23 I in them, and thou in me, that they may be made perfect in one; and that the world may know that thou hast sent me, and hast loved them, as thou hast loved me.  Christ and His TRUE followers are one, this gives them the advantage that the world can never have. 
24 Father, I will that they also, whom thou hast given me, be with me where I am; that they may behold my glory, which thou hast given me: for thou lovedst me before the foundation of the world. The doctrine of God's Eternal Nature is clearly seen here as well as a glimpse of the doctrine of election.  God's Grace has been extended to us from eternity past. Just when that was, can not be said the bible only refers to it in the manner above. 
25 O righteous Father, the world hath not known thee: but I have known thee, and these have known that thou hast sent me.  Jesus makes it clear those of the "world" know not God, but He does and the Apostles (and by context those that follow) know Him, His only begotten Son.
26 And I have declared unto them thy name, and will declare it: that the love wherewith thou hast loved me may be in them, and I in them. Love, John later writes in 1 John 4:8, that God is Love. It is that Agape love, unconditional Love of a Father to Son, that Jesus declares will indwell His followers setting them apart from all mankind. 
---
APPLICATION
Prayer is always a good thing. Prayer should not always be about asking for something for yourself or others. Sometimes it should just be about acknowledging God's Greatness:

Acknowledge God's Eternality 
Particularly in my adorations, I must acknowledge:
That he is an eternal God, immutable, without beginning of days or end of life or change of time.
You are the King of ages, immortal, invisible. 1 Timothy 1:17(ESV)
Before the mountains were brought forth, or ever you had formed the earth and the world, from everlasting to everlasting you are God; Psalm 90:2(ESV) the same yesterday and today and forever. Hebrews 13:8(ESV)
Of old you laid the foundation of the earth, and the heavens are the work of your hands. They will perish, but you will remain; they will all wear out like a garment. You will change them like a robe, and they will pass away; but you are the same, and your years have no end. Psalm 102:25-27(ESV)
You are God and do not change; therefore I am not consumed. Malachi 3:6(ESV)
Are you not from everlasting, O LORD my God, my Holy One? Habakkuk 1:12(ESV) You are the everlasting God, the Creator of the ends of the earth, who does not faint or grow weary, whose understanding is unsearchable. Isaiah 40:28(ESV)