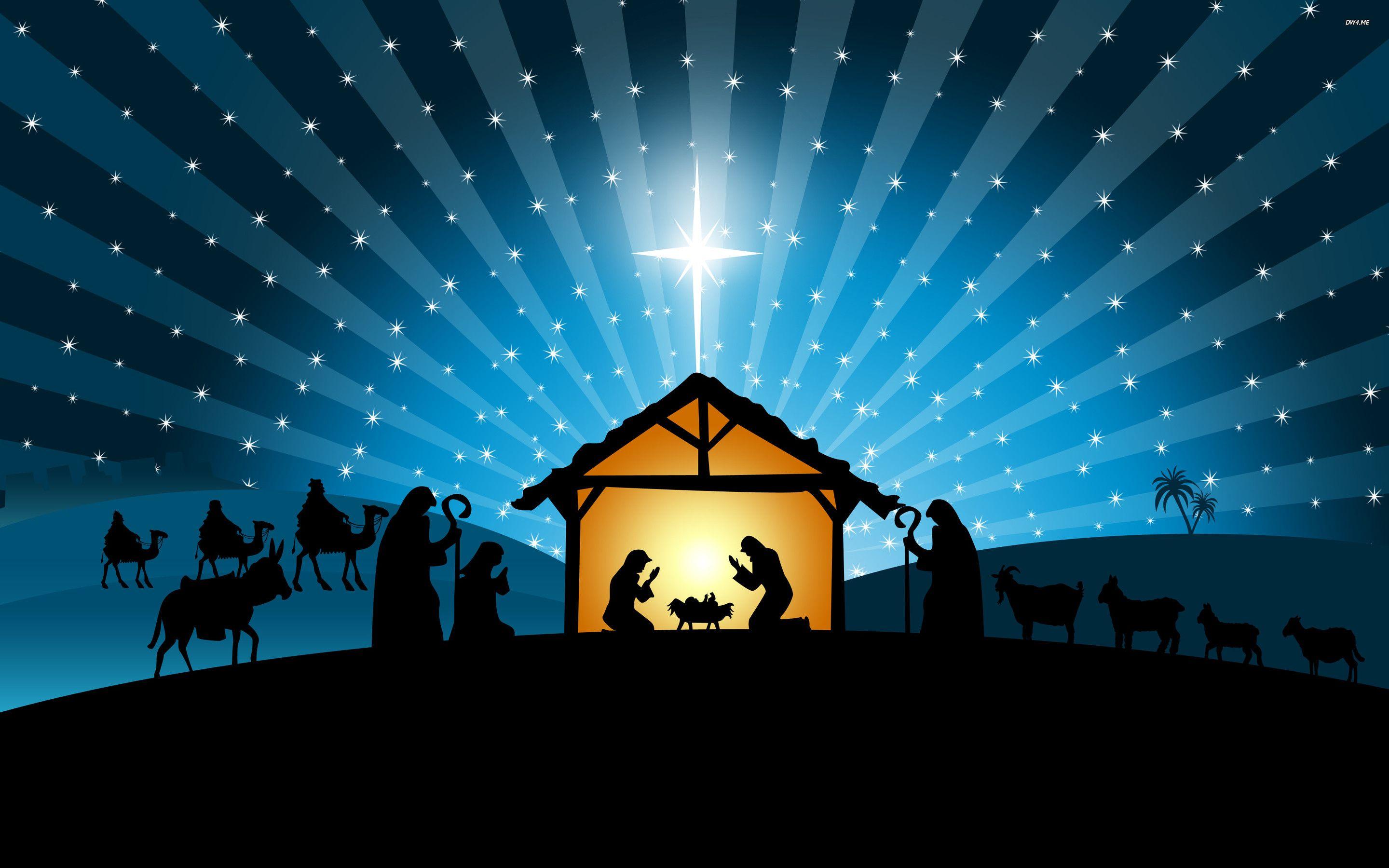 ---
CONTEXT
Luke here tells the story of our Savior's birth. From the decree from Caesar Augustus v.1 that all the Roman world be taxed causing Joseph to take his very pregnant wife to Bethlehem (fulfilling the prophesy  of Micah 5:2 and Daniel 9:25).
Other notable points of the text:
Because everyone had to pay taxes in their own hometown all the "inns" in little Bethlehem we full

Joseph and Mary likely sought shelter in a stable 

It appears even the stable was full for Jesus was laid in a manger, a trough used to feed cattle outside the stable

Angles spoke to the Shepherds informing them of the birth

A multitude of heavenly hosts appeared praising the Lord
---
HYMN
Silent Night, may very well be the most widely known played and recorded Christmas hymn of all time. In addition to our text Luke 2:7-9, biblical  inspiration was drawn from Isaiah 7:14 and 9:6.
"Silent Night" is a popular Christmas carol, composed in 1818 by Franz Xaver Gruber to lyrics by Joseph Mohr in the small town of Oberndorf bei Salzburg, Austria. This hymn has been performed by a vast number of singers from every music genre. The version sung by Bing Crosby is the third best-selling single of all-time.
The hymn was first performed on Christmas Eve 1818 at St Nicholas church in Oberndorf, a village in the Austrian Empire on the Salzach river in present-day Austria. A youthful priest, Father Joseph Mohr, had arrived in Oberndorf the year earlier.
The melody was arranged by Franz Xaver Gruber, schoolmaster and organist in the nearby village of Arnsdorf. Before Christmas Eve, Mohr brought the words to Gruber and asked him to compose a melody and guitar accompaniment for the Christmas Eve mass. – Godtube.com 
Not to be a spoiler I often wonder just how silent the night really was?  Think about the scene, the child is born not in any comfort but next to a barn amongst the animals . Probably not the quietest or most serene conditions. Then again we are talking about the sovereign PRINCE OF PEACE here. If He could instantly bring calm to that think of what He can do for you and me?
May the same Savior that brought peace and silence to the world that eve so long ago fill your hearts and minds this Christmas and throughout the coming year.