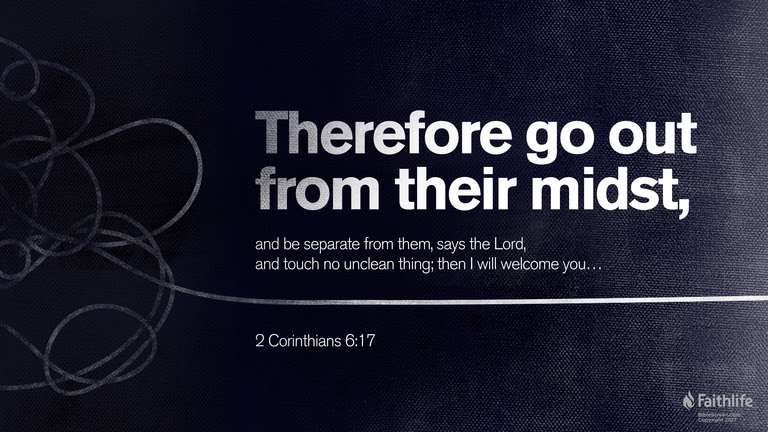 ---
There are three types of "Christians" in the world. You are probably thinking I have gone off my rocker but hear me out. If we take this one verse in context 2 Corinthians 6:14-18  I believe we can see them all. Paul tells us that Light (God and His chosen) can have no fellowship (union) with Darkness (Satan, sin and unbelief). 
The pretenders: Those who remain unequally bound together with unbelievers they try and live in both worlds and as Christ relates to John will be spit out Revelation 3:14-16 in the end. 
The Legalist: You know these folks they seperate from all things (except maybe nice cloths, cars, homes etc.) They do not smoke, drink, go to movies, dance, even their music is "appropriate" and are quick to condemn anyone who does not comply. They believe what they believe and everyone else be damned.
The Pilgrim: Those who understand that all are sinners saved by Grace. That all "worldly" things are bad for us, and even those that we can participate in should never be done in excess. We are pilgrims or sojourners and exiles (1 Peter 2:11) and as such our focus must always be on the eternal not the temporal. 
One last note you can not evangelize if you stay locked in your church, home etc. you have to go out into the world, that is the nature of the Great Commission.  Nowhere does God tell us to bring the world into the church, He calls us to go into the world. We must do so with caution and being well prepared.