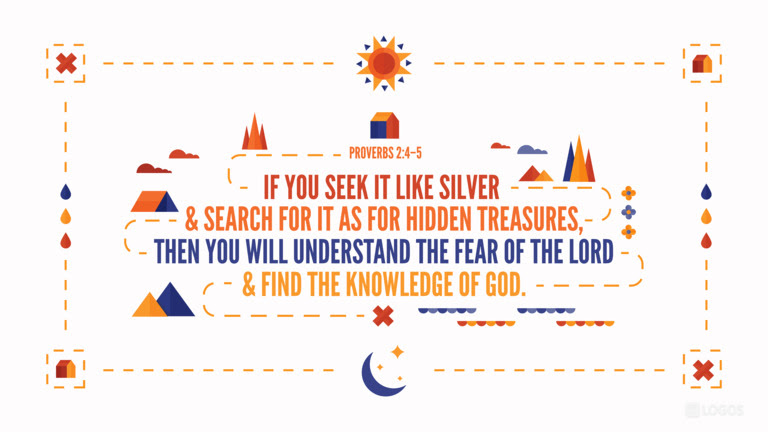 ---
CONTEXT:
Proverbs, written by Solomon is obviously a collection of knowledge and wisdom. In this 2nd chapter we read of the value or worth of wisdom.  
I have written this before no one (at least that I know) get up on any given morning and says 'I am going to forgo knowledge today and act completely stupid!' We as humans crave knowledge it is in our DNA if you will. One has only to look at the account of Adam and Eve in the Garden to understand the depths man will go (or better put forgo) to get it. 
---
BREAKDOWN: 
4 if thou seekest her as silver, and searchest for her as for hid treasures; – 
The TV today is full of reality TV shows that depict treasure hunting. Bering Sea Gold, Oak Island, Gold Rush to name a few. One thing all these shows have in common besides, the theatrics, is the fact that seeking treasure is hard work.  It requires ones complete attention and dedication to the job at hand in order to profit from it.
Solomon understood that the same dedication and drive that treasure hunters had is required in those who truly want to know the Lord. No cursory looking over the grounds (Bible) one needs to dig deep into the earth (Books) and sift through lots of dirt (Words) in order to obtain the good stuff. 
5 then shalt thou understand the fear of the Lord, and find the knowledge of God. –  Gold, Silver and other precious metals are obviously what worldly treasure hunters seek. But the REAL TREASURE is the knowledge, understanding and fear of the Lord God.
---
APPLICATION:

 
No righteous treasure hunter gives up easily. They dig and dig until they uncover the pay dirt or gold. For the "Christian" the same is true, we are to be that treasure hunter hard at work daily digging deeper and deeper into God's Holy Word. 
Never and I mean Never accept anything I write. Seems like a dumb statement from a dedicated blogger and Apologist but I want you to be a Berean seeking the truth in everything I, your friends, Pastor or anyone else tells you  about God.   
How can you be a better Berean? Use tools like the following: 
Multiple Editions of the Bible: One of my Favorite is BibleGateway.com I can show parallel verses in multiple languages. 
Study Aids: These include Commentaries, Concordances, Dictionaries, Encyclopedias; Language Helps: Greek and Hebrew Lexicons; Writings of Church Fathers One of my Favorite site that has most of this is StudyLight.org PLEASE note some of the stuff on this and other sites like it are very liberal in their theology I highly recommend you confer with your local church Pastor for recommendations on suggested resources.
The point is simple the more help the more we learn. Knowledge truly is power in the sense it draws us closer to God.