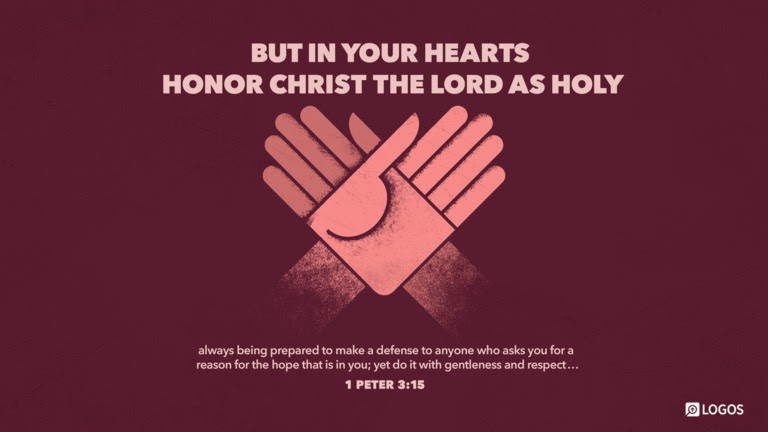 sino santificad a Dios el Señor en vuestros corazones, y estad siempre preparados para presentar defensa con mansedumbre y reverencia ante todo el que os demande razón de la esperanza que hay en vosotros;

(RVR 1960)
---
There was a time when I was a very immature believer, that I thought all I needed to do was share my personal testimony and that was enough to fulfill the Great Commission. I did not understand there was a difference between Evangelism and Witnessing.   
Websters 1828 Dictionary helps by defining them as:
EVAN'GELISM, n. The promulgation (openly declaring) of the gospel.
WITNESSING, ppr. Seeing in persons; bearing testimony; giving evidence.
Evangelism is the open declaration of the Gospel, 'Jesus' life, death, and resurrection and then the call people to trust in Him alone.' Nothing more nothing less it is the pure Gospel message of Christ alone.
Witnessing however will often encompass Evangelism in that many times we use our personal testimony, as our main text suggests, to make way for the pure Gospel message. Sharing you personal testimony with someone on its own however is not Evangelism. We can also "Witness" to others by living our lives in a Godly manner. Once again however this is not Evangelism. 
Evangelism ALWAYS requires the sharing of the pure undefiled Gospel Message as a stand alone proclamation.
Here are my "Go To" Gospel Verses: John 3:16-17,Romans 3:23-25,Rom 5:8, Rom 10:9-10, 1Cor 15:1-8, 
---
Other Resources:
John Gill's Exposition of the Bible