Leave a comment
July 27, 2019 by directorfsm
We live in a world that only seems to care about a loving almost wimpy Jesus. But that is not the Lord and Savior who was obedient, to the father or cleansed the temple. Paul says in Ephesians 2:13-17 that Jesus did in fact come to preach peace how is this reconciled? 
There are two factors to consider first, we are not in our text below Luke 12:51, Jesus is referring to a physical peace, an end to war and conflict the Roman rule of the Jews. In Ephesians 2:13-17 the reference is to eternal peace for all those blessed to be chosen children of the King.  
So Jesus was no soft peddling wimp, only about love. One just has to read (and fully comprehend His hardliner stand on Salvation to understand this. As always we need preach, teach and share the Whole Counsel of God without exception.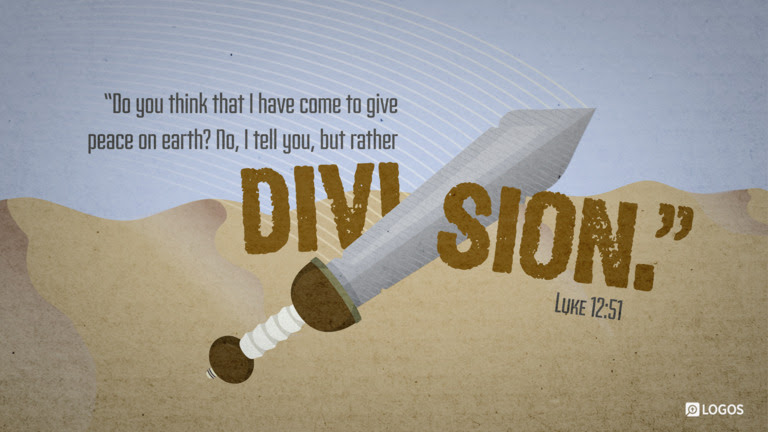 "If we do not preach about sin and God's judgment on it, we cannot present Christ as Saviour from sin and the wrath of God. And if we are silent about these things, and preach a Christ who saves only from self and the sorrows of this world, we are not preaching the Christ of the Bible."
We are, in effect bearing false witness and preaching a false Christ. Our message is 'another gospel, which is not another.' Such preaching may soothe some, but it will help nobody; for a Christ who is not seen and sought as a Saviour from sin will not be found to save from self or from anything else.
An imaginary Christ will not bring a real salvation; and a half-truth presented as the whole truth is a complete untruth." 
–J.I. Packer, "The Puritan View of Preaching the Gospel," in Puritan Papers, Vol 1