Prayer Series II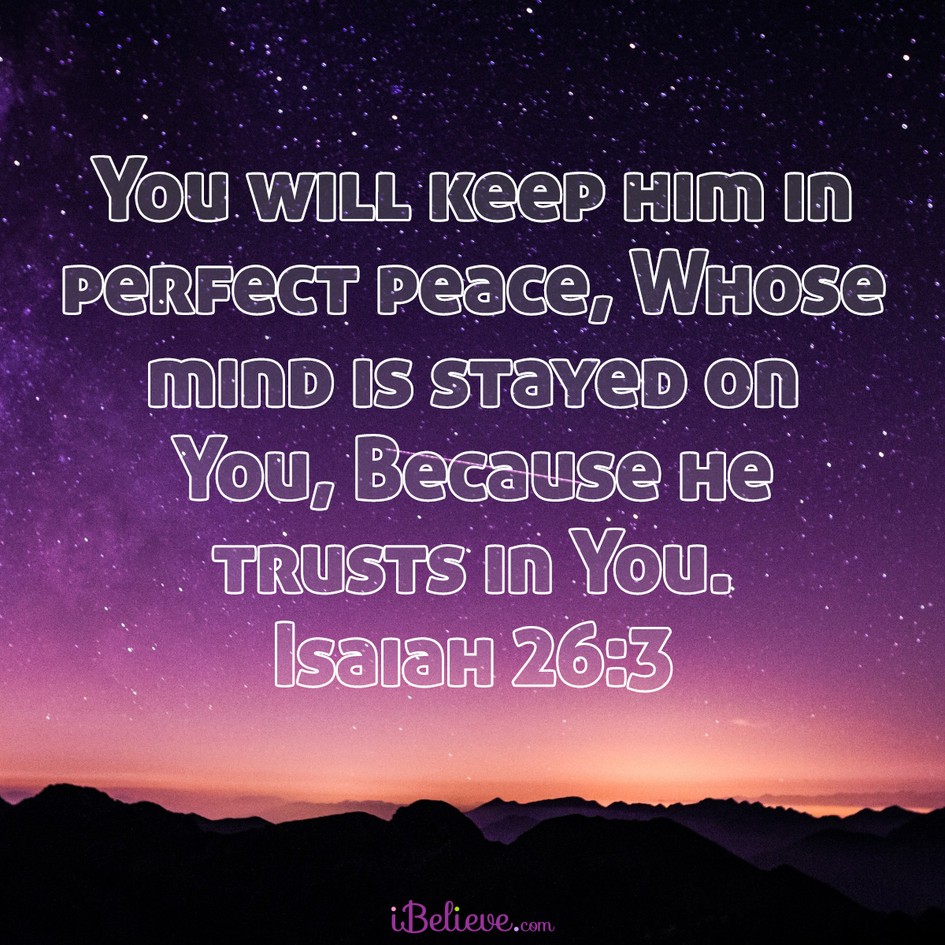 CONTEXT: Matthew Henry provides an overview of this chapter as follows:
This chapter is a song of holy joy and praise, in which the great things God had engaged, in the foregoing chapter, to do for his people against his enemies and their enemies are celebrated: it is prepared to be sung when that prophecy should be accomplished; for we must be forward to meet God with our thanksgivings when he is coming towards us with his mercies. Now the people of God are here taught, I. To triumph in the safety and holy security both of the church in general and of every particular member of it, under the divine protection (v. 1-4). II. To triumph over all opposing powers (v. 5, v. 6). III. To walk with God, and wait for him, in the worst and darkest times, v. 7-9). IV. To lament the stupidity of those who regarded not the providence of God, either merciful or afflictive (v. 10, v. 11). V. To encourage themselves, and one another, with hopes that God would still continue to do them good (v. 12 v.14), and engage themselves to continue in his service (v. 13). VI. To recollect the kind providences of God towards them in their low and distressed condition, and their conduct under those providences (v. 15-18). VII. To rejoice in hope of a glorious deliverance, which should be as a resurrection to them (v. 19), and to retire in the expectation of it (v. 20, v. 21). And this is written for the support and assistance of the faith and hope of God's people in all ages, even those upon whom the ends of the world have come.
John Gill comments on v.3,
Hebrew text, it is there "peace, peace"; which is doubled to denote the certainty of it, the enjoyment of it, and the constancy and continuance of it; and as expressive of all sorts of peace, which God grants unto his people, and keeps for them, and them in; as peace with God and peace with men, peace outward and peace inward, peace here and peace hereafter; and particularly it denotes the abundance of peace that believers will have in the kingdom of Christ in the latter day; see ( Psalms 72:7 ) ( Isaiah 9:7 ) : [whose] mind [is] stayed [on thee]; or "fixed" on the love of God, rooted and grounded in that, and firmly persuaded of interest in it, and that nothing can separate from it; on the covenant and promises of God
Look at verse 1 with me for a moment, it says; In that day shall this song be sung in the land of Judah. What are songs such as this but petitions or prayers unto God. Whether we be acknowledging His greatness or begging for mercy all Psalms or songs of worship are a form of petition and prayer.
The following I found on the internet I believe is comes from Brian Bell in Marietta, GA; v.3 -The general meaning behind the root is: of completion & fulfillment – of entering into a state of wholeness & unity, a restored relationship. [TWOT] v.4 Trust – The redeemed will readily testify of the everlasting faithfulness of Jehovah.
Pleading
…We shall consider our text, then, as one of the productions of a great master in spiritual matters, and we will study it, praying all the while that God will help us to pray after the like fashion. In our text we have the soul of a successful pleader under four aspects: we view, first, the soul confessing: "I am poor and needy." You have next, the soul pleading, for he makes a plea out of his poor condition, and adds, "Make haste unto me, O God!" You see, thirdly, a soul in it's urgency, for he cries… Charles Haddon Spurgeon—Spurgeon's Sermons Volume 17: 1871
…Whether that be so or no, at all events I take it as by no means accidental that, immediately upon the statement of the Old Testament law that righteousness alone admits to the presence of God, there follows so clear and emphatic an anticipation of the great New Testament Gospel that faith is the condition of righteousness, and that immediately after hearing that only 'the righteous nation which keepeth the truth' can enter there, we hear the merciful call, 'Trust ye in the Lord for ever.' So, then, I think we have in the words before us, though not formally yet really, very large teaching as to the nature, the object, the blessed effects, and the universal duty of that trust in the Lord which makes the very nexus between man and God, according to the teaching of the New Testament…
I am hoping that you can see the need for petitioning the Lord, no matter if we are high on the mountain top in the deepest part of the Valley. With all the turmoil going on in the world today praying for brotherly love and peace amongst neighbors is not unreasonable, especially for our youth.

God promises to give peace when we leave worry behind us and learn to trust that He is in control. This must be a reality in our own lives, so that our children can model that kind of dependence upon the Lord. Most importantly, we must teach our children about the faithfulness of God and His blessed sovereignty in the midst of uncertainty. We may live in the world, but we are not of it. We do not need to be tossed to and fro along with the chaos in the world.
Let us pray our children would learn to trust the Lord above all, even in the midst of such uncertain and difficult days.
Father,
We lift our precious children up to You today. We ask that You would help us make the right decisions about their lives, as we seek Your wisdom and cast fear aside. We trust that You are in control and that you will protect our family in these confusing and often concerning days we are living in. Most importantly, we pray that our children would learn how to lean upon You when they are worried or afraid of the changes that seem to be happening so quickly.
We thank You for Your perfect peace that comes when we fix our minds upon You and trust You completely. May we be an example to our children and lead them in all Your ways so that they can walk in Your peace and not be afraid of what may be ahead for them this year.
You are faithful to protect us and provide for all our needs and we thank You for being a good Father to us.
In Jesus' Name, Amen.