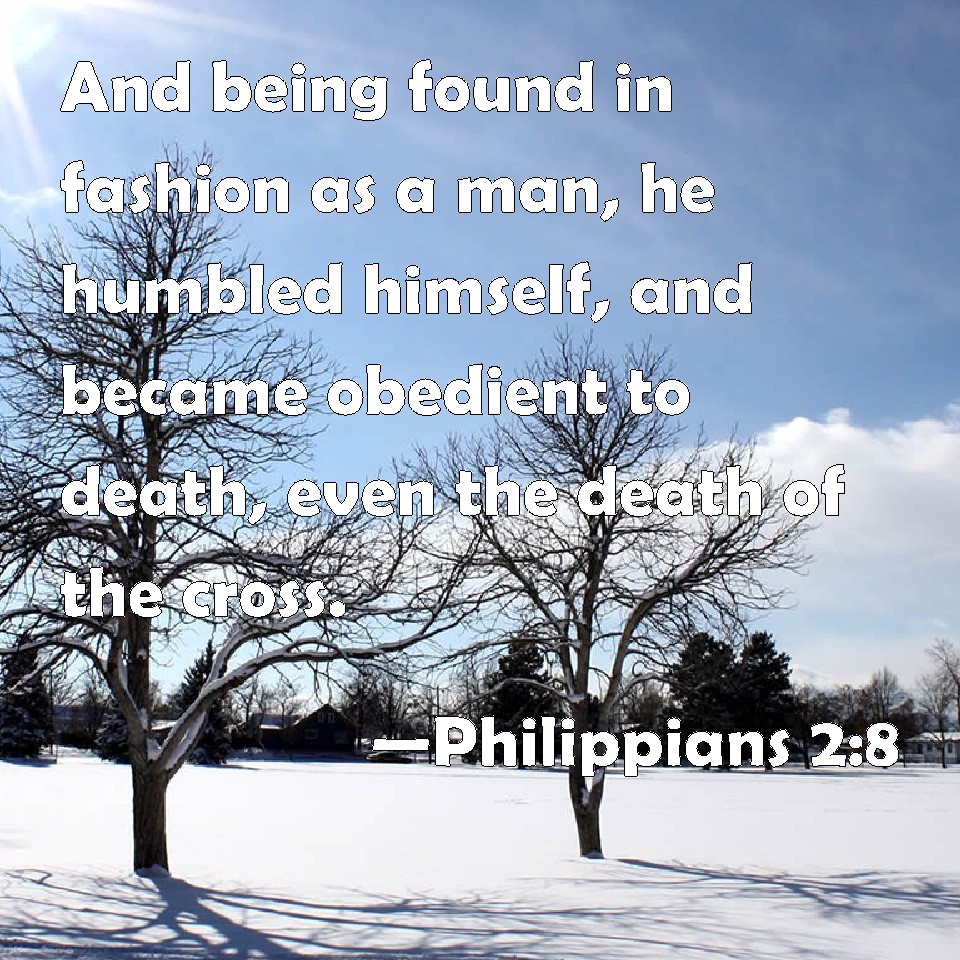 CONTEXT: The example of Christ's humble service even to the act of crucifixion is the major theme of chapter 2. Matthew Henry breaks it down as follows: The apostle proceeds to further exhortations to several duties, to be like-minded, and lowly-minded, which he presses from the example of Christ (v. 1-11), to be diligent and serious in the Christian course (v. 12, 13), and to adorn their Christian profession by several suitable graces (v. 14-18). He then concludes with particular notice and commendation of two good ministers, Timothy and Epaphroditus, whom he designed to send to them (v. 19-30).
The crucifixion of Christ may seem a strange subject for a Christmas devotional, but please bear with me. It is usual at this time of year for us to sing in church "Hark! the Herald Angels Sing". Even if you are not a "church" person you hear this familiar tune on the radio, in the mall, or somewhere during this time of year.
There is one section in the second stanza that stands out:
veiled in flesh the Godhead see;
hail th'incarnate Deity,
pleased with us in flesh to dwell,
Jesus, our Immanuel.
I hope you can see the tie-in now. Philippians 2:8 says Christ humbled himself, and we sing how he was pleased to come and dwell among us (my wording). We can celebrate the glory of Christ's birth not because He was like any other man, but because He humbled himself becoming the incarnate Deity, truly God in the flesh, the Godhead for all to see.
If that were not enough of a reminder the third stanza gives us this reminder as to why we celebrate:
Mild he lays his glory by,
born that we no more may die,
born to raise us from the earth,
born to give us second birth.
That line born that we no more may die should cause us all to worship the King of Kings.