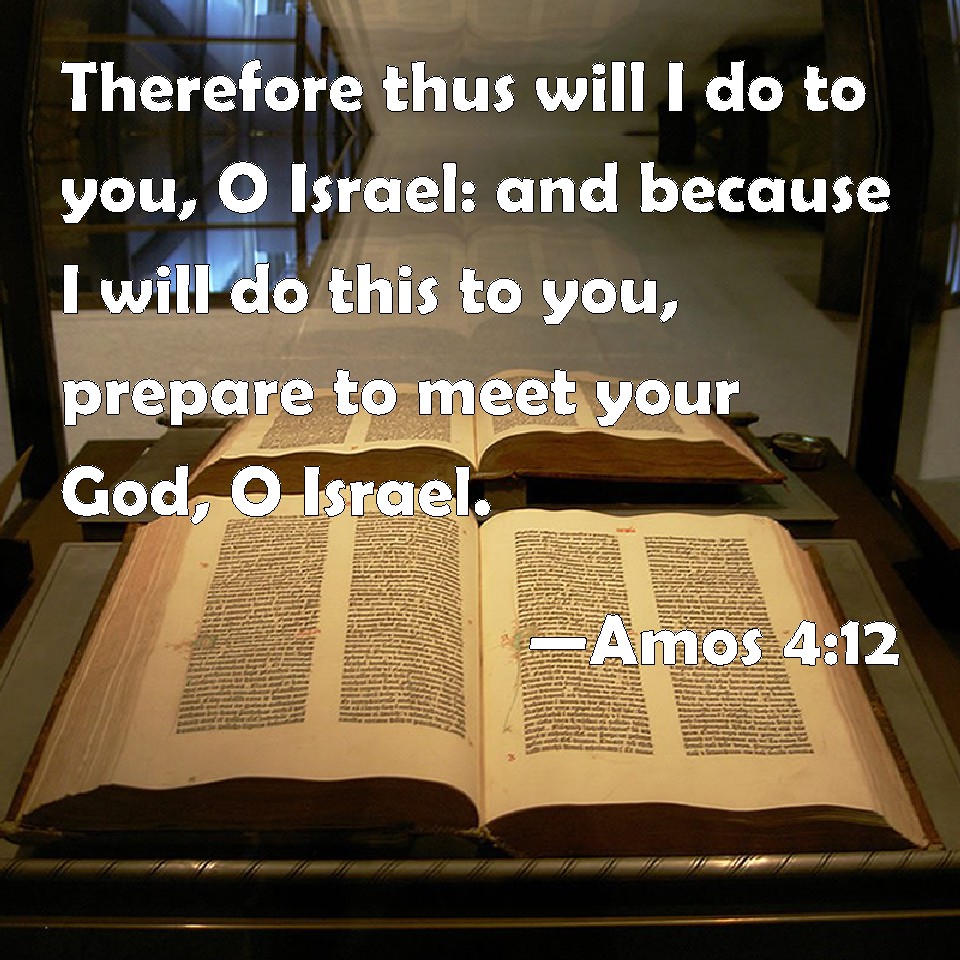 CONTEXT: Verses 1-5: The husbands of "Samaria" met their wives' demands for luxury by denying "the poor" justice, and then by taking their land through excessive taxation and usury. These wealthy women ("cows of Bashan"), were in turn using their wealth to enrich themselves rather than to help the needy, unaware that they were "fattening" themselves for the slaughter of God's devastating judgment. Verses 6-11: Past warnings were futile, a fact repeatedly emphasized by "Yet you have not returned to Me" (verses 6, 8-11). Before confronting sinners in final judgment, God has often used drastic measures, in this case, famine (4:6), drought (4:7-8), the devastation of crops (4:9), plague (4:10, and warfare (4:10); in an effort to get people's attention and bring them to repentance. Still, Israel would not return to Him. Every person must "prepare to meet … God", either as loving father or as divine Judge (Heb. 10:31; Rev. 20:15). 1
Out text today v.12 (KJV w/Strong's):
Therefore thus will I do unto thee, O Israel: and because I will do this unto thee, prepare to meet thy God, O Israel.
---
SERMON
Charles Haddon Spurgeon, March 27, 1870
Scripture: Amos 4:12 From: Metropolitan Tabernacle Pulpit Volume 16
---