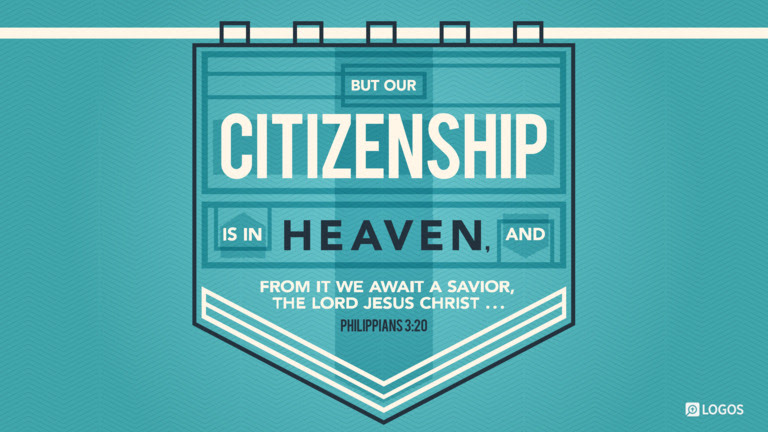 This has never happened in the 23+ years I have been reading or writing daily devotionals, where two had the same bible verse. So I had to comment on this today.
CONTEXT: There are two major themes in Chapter 3, first Paul discusses Faith vs. Works in v.1-11, and then in v.12-21 he discusses the believer's goal of following and being like Christ.
In order to peel back the layers of our text fully, we need to start at v.18, For there are many, of whom I have often told you, and now tell you even with tears, who live as enemies of the cross of Christ [rejecting and opposing His way of salvation], (AMP). Paul's warning is there are enemies about those who will do anything and everything to oppose the cross.
He goes on in v.19, whose fate is destruction, whose god is their belly [their worldly appetite, their sensuality, their vanity], and whose glory is in their shame—who focus their mind on earthly and temporal things. These enemies care about nothing except their own sinful desires even if it means their own destruction. They are COMPLETLY focused on earthly and temporal things and will destroy anything that opposes them.
Before digging deep into v.20, I wish to comment on the word Conversation (KJV) and Citizenship (just about every modern translation). The Greek word is Politeuma, pol-it'-yoo-mah, used only this time in all scripture and means:
the administration of civil affairs or of a commonwealth
the constitution of a commonwealth, form of government and the laws by which it is administered
a state, commonwealth

the commonwealth of citizens
While I am not going to pretend to understand the minds of the writers of the KJV, the manuscripts available showing their reasonings for certain uses and the context of the language of the day suggests that Conversation is a proper and better translation. Our "conversation" is our actions as citizens, not just the fact that we are citizens. The Old English term conversation meant your daily walk in life deeds as much as words.
So with that in mind, v.20, But [we are different because] our citizenship is in heaven. And from there we eagerly await [the coming of] the Savior, the Lord Jesus Christ; Instead of earthly and temporal things the truly converted redeemed child of God will focus their Conversation and Citizenship on the Kingdom of God and the return of Christ.
How are your

C

onversation (daily walk) and

Citizenship

(eternal security)?