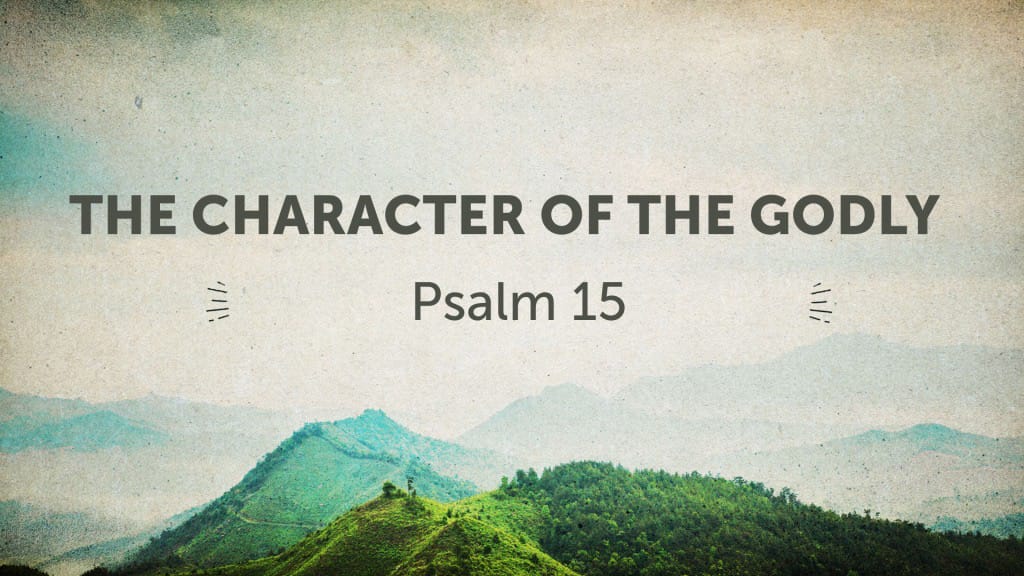 ---
As the heading above suggests this Psalm of David was used when a worshipper would enter into the temple.  There are a series of 12 Characteristics posed as questions that describe acceptable moral conditions for worship:
walks with integrity

strength of character,

works righteousness,

speaks and holds truth in his heart

does not slander with his tongue,

Nor does evil to his neighbor, (this includes wishing ill will) 

Nor takes up a reproach against his friend;

In his eyes an evil person is despised,

But he honors those who fear the 

Lord

 [and obediently worship Him with awe-inspired reverence and submissive wonder].

He keeps his word even to his own disadvantage and does not change it [for his own benefit];

He does not put out his money at interest [to a fellow Israelite],

And does not take a bribe against the innocent.

will never be shaken (is steadfast/dependable) 
This list was intended to be asked if one's heart was in the proper place for worship,  now I do not know about you but I can't picture my Pastor standing at the door each Sunday and asking each member these questions.  But think about it a moment MAYBE we should be asking them of ourselves these each day. This seems to be a pretty good list of moral characteristics anyone (especially a child of God) should be living by.