The Motto Experientia Et Progressus means; "TO CONSERVE FIGHTING STRENGTH"
Military Medical personnel (especially Army Combat Medics and Navy Corpsman Serving in Marine Units)  are often called upon to save lives in very difficult situations.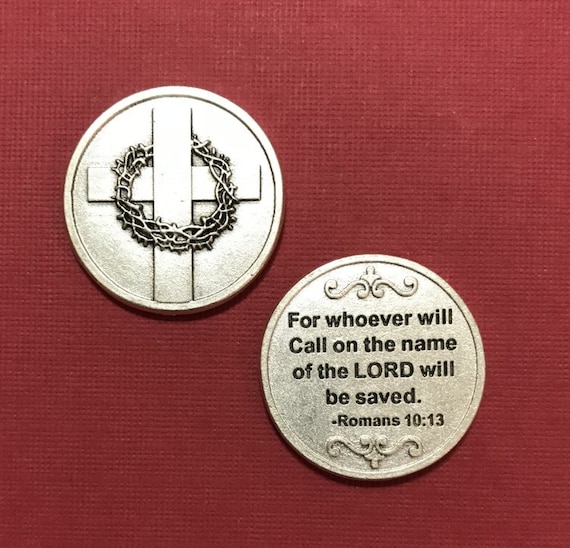 There is one however who can be called upon in any situation, whose medicine heals all wounds and brings life to the dead. 
---
CONTEXT:
One of the honors joys of my life was and is serving as a medic first in the Army and now every opportunity I get as Chaplain/Medic for our long distance motorcycle rides. There is a great satisfaction in helping people doing something that makes a difference. 
Of course in our text we are speaking here of eternal Salvation, that of our Soul. While some scoff at the idea, it is no laughing matter. The bible makes it clear there is a Heaven and a Hell , in fact Paul reminded the church earlier in Romans 2:6-8.
Here in our text, Paul writing to the church at Rome and quotes from the Prophet Joel. This is intended to show that Christ is Lord of both Jew and Gentile Old and New Testament. 
So does this mean that all one has to do is say "Jesus Christ" and you are saved? As Paul proclaims elsewhere "God forbid" for that name is taken vainly every minute of everyday by those who have no knowledge or desire to know Jesus. 
As always we need the Whole Counsel of God and here Chapters 9-11 are best looked at as a unit. Paul asks two key questions 9:30 and 11:1, concerning Gentiles and Jews with the answer culminating in our text. To be fair one needs to read v.9-17 to get the fuller context of out text.  
---
BREAKDOWN:
For whosoever – Again I want to make it clear the whosoever means "everyone" but only in the sense of righteousness. That is those who do so with righteous intent. 
shall call upon –  HOLD ON,  are we not justified (Saved) by Grace alone, through Faith alone, in Christ alone! Is Paul adding conditions to Salvation? Is he making it works based? Not in the least, read back to v.9-10 above, Paul says we are to confess, that is to call upon, call out to shout out to, tell all our woes and in this case evil doings to.  
the name of the Lord –  Why the Lord, whom else died for the sins of mankind?  Whom else is worthy of all glory, honor and praise? You or me or someone whose bones have long sense turned back to dust?  No only He who has risen from the dead and lives triumphantly healing all those from eternal death that…
shall be saved. – As we noted twice already only those whom the Holy Spirit has pricked the heart strings of and changed their internal attitude to change their altitude of humility will be saved. In other words, the proud, the self seekers need not apply. 
---
APPLICATION:
Like a Medic for the Soul the Lord Christ is listening for those to call upon Him. Those who understand that their lives are not right(eous) and are lacking that which would fulfill them need only to confess their sinful ways and pray Christ be Lord and Savior of their lives. 
---
Today's Questions:
Say What?
Observation: What did I read? What struck you as most meaningful?
So What?
Interpretation: What does it mean? Overall and the most meaningful? Did it change your view on Calling Upon The Lord?      
Now What?
Application: How does it apply to me?
Then What?
Implementation: What do I do? How can I start living it out today?
---
OTHER RESOURCES:
May we suggest typing in the following words in our search box in the upper right: 
"Salvation"