Leave a comment
July 24, 2019 by directorfsm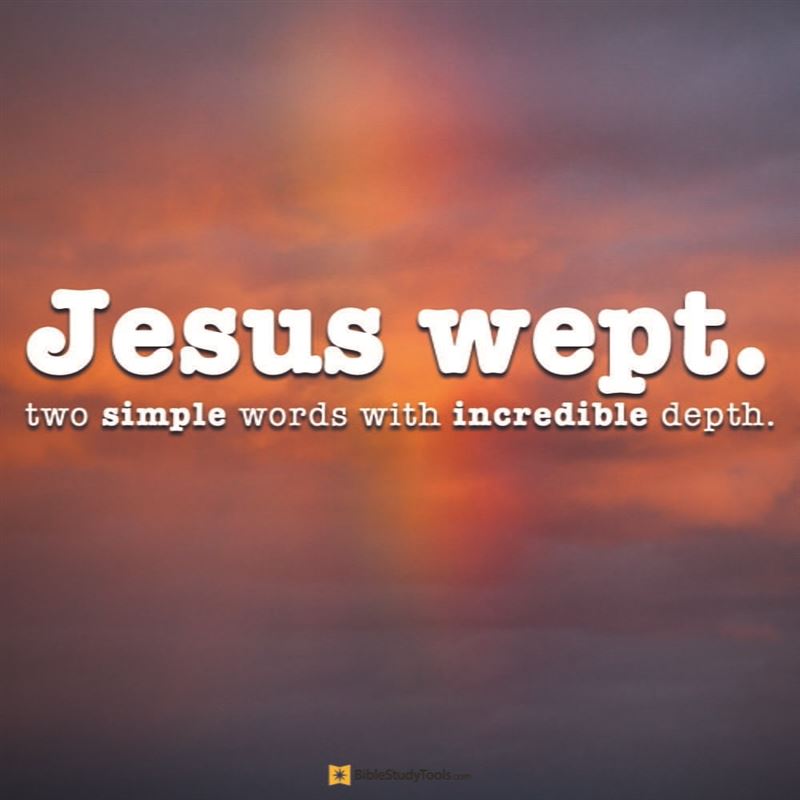 John 11:35 Jesus Wept 
Luke 19:41 And when he drew near and saw the city, he wept over it
Hebrews 5:7 In the days of his flesh, Jesus offered up prayers and supplications, with loud cries and tears, to him who was able to save him from death, and he was heard because of his reverence.
There are three places in the Word of God where we read of His only begotten Son, weeping. The question in my mind at least is why does the the second person in the Trinity, the Incarnate God weep? Here is an article from our friends at Desiring God that has some answers:
Article by Jon Bloom / Staff writer, desiringGod.org
The shortest verse in the Bible is John 11:35: "Jesus wept." But for all its grammatical simplicity, it's packed with unfathomable complexity.
Jesus wept after speaking with Lazarus's grieving sisters, Martha and Mary, and seeing all the mourners. That seems natural enough. Except that Jesus had come to Bethany to raise Lazarus from the dead. He knew that in a few short minutes all this weeping would turn to astonished joy, and then tearful laughter, and then worship.
So, one would think that Jesus would be a confident, joyful calm in that storm of sorrow. But he was "greatly troubled" (John 11:33), and he wept. Why?…
Continued at Source Link Above