Leave a comment
July 8, 2019 by directorfsm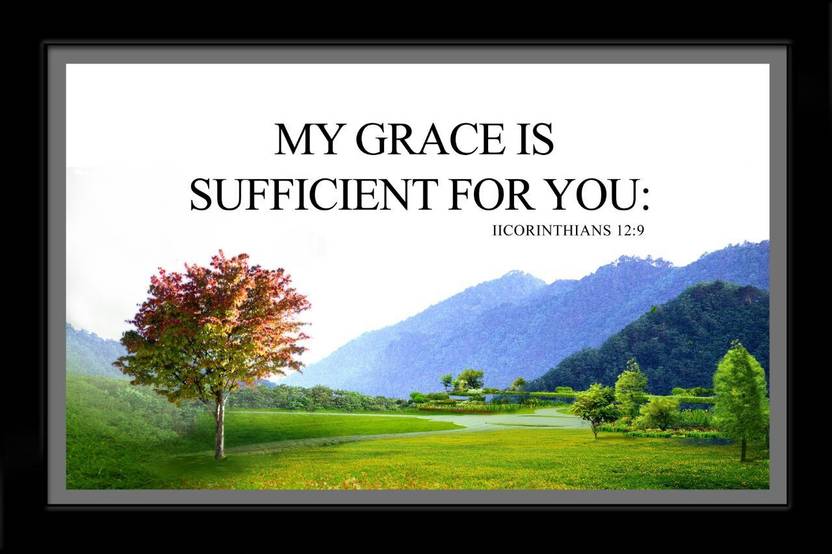 Because of the surpassing greatness and extraordinary nature of the revelations [which I received from God], for this reason, to keep me from thinking of myself as important, a thorn in the flesh was given to me, a messenger of Satan, to torment and harass me—to keep me from exalting myself! 8 Concerning this I pleaded with the Lord three times that it might leave me; 9 but He has said to me, "My grace is sufficient for you [My loving kindness and My mercy are more than enough—always available—regardless of the situation]; for [My] power is being perfected [and is completed and shows itself most effectively]in [your] weakness." Therefore, I will all the more gladly boast in my weaknesses, so that the power of Christ [may completely enfold me and] may dwell in me. 10 So I am well pleased with weaknesses, with insults, with distresses, with persecutions, and with difficulties, for the sake of Christ; for when I am weak [in human strength], then I am strong [truly able, truly powerful, truly drawing from God's strength]. 2 Corinthians 12: 7-10 (AMP) 
We seem to have become a community of complainers. It is natural for the unrepentant man to complain, his sinful nature causes him to despise everything that burdens lifestyle. 
Yet the Bible tells us for the redeemed this should not be our way. We are given two examples to follow, Christ of course being the first. His obedience in all situations to the Will of the Father was without complaint.  Then there is the Apostle Paul who in the above verses makes it clear how we should look at and respond to difficulties in our life. 
Paul was given a thorn in the flesh, while we are not told specifically what this "torn" is we do know it was very bothersome. Paul says, I pleaded with the Lord three times that it might leave me and each time apparently God said NO. Instead He informs Paul that My grace is sufficient for you. We are able to get past the thorns by relying on God's Grace. The more we lean on God the more His power is being perfected…in [our] weakness.
So what is Paul reaction to this, does He complain and whine, no his example to believers is to boast in my weaknesses, so that the power of Christ… may dwell in me. Paul understood and relied on the fact that the weaker his natural man got the more powerful he lived a godly life; when I am weak [in human strength], then I am strong.
God's Purpose in Our Pain; Sermon John MacArthur