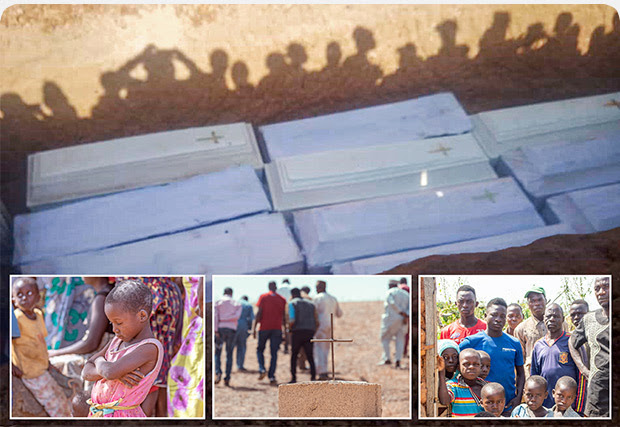 IDP camps are overflowing, and aid is difficult due to the pandemic.
Like most of the world, Nigeria has been affected by the coronavirus pandemic. Although Nigerians have been told to shelter in place, that hasn't slowed a wave of attacks against Christians in northern Nigeria. VOM workers reported these recent attacks that occurred within just one week this month:
May 16: Fulani Islamic militants attacked Ungwa Anjo, in southern Kaduna state. Two people were killed and many others displaced as attackers burned Christians' houses and property.
May 18: Boko Haram extremists attacked Dapchi village, in Yobe state. The Islamists burned down the General Hospital, forcing many patients to run for their lives. Since the attack, many have been reported missing.
May 21: Fulani Islamic militants launched another attack in southern Kaduna state, one of many recent attacks in the region. VOM workers are still trying to determine how many were injured or killed. IDP (internally displaced people) camps are overflowing, and aid is difficult due to the pandemic.
Despite ongoing danger from both militants and the virus, VOM workers are delivering aid to Christians affected by these attacks. We invite you to make a special gift to help our persecuted Christian family members in Nigeria. Simply click on this link.
---
Prayer Focus Update is a monthly information bulletin with up-to-date news on the persecuted Church to help Christians pray for their suffering brothers and sisters. You can use this for prayer groups, your own information and for inclusion in church magazines.
It is available in various formats on the Barnabas Aid website or can be sent through the post free of charge. Please contact your national Barnabas Aid office if you would like to receive this in the mail.
PRINT VERSION                            LARGE PRINT VERSION
"Whoever loses their life for me and for the Gospel will save it." Mark 8:35