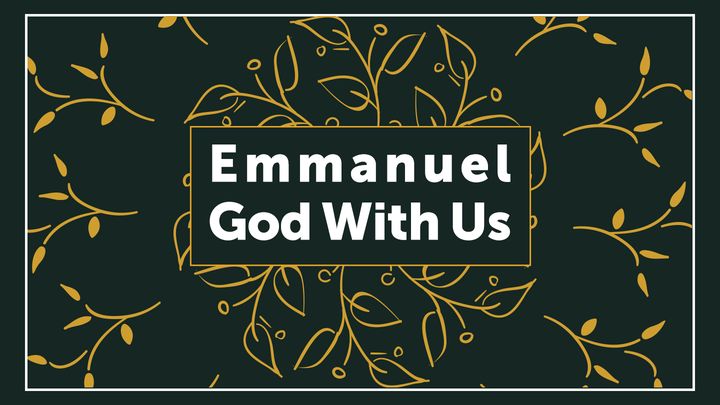 HISTORY / CONTEXT
One of my favorite hymns sung during the Christmas season is O Come, O Come, Emmanuel. 
While the hymn as we find it today was first published in the mid 19th century, its origins are actually found in a Benedictine Gregorian chant from the late 8th and 9th century. History tells us that beginning the week before Christmas, the monks would sing a verse a day to prepare their hearts and minds for Christmas.
What's fascinating about the original seven verses (Note the order) is that each began with a Messianic title from the Scriptures that prophesied and foreshadowed Jesus' coming:
DEC 18th – O Sapentia (Wisdom)(Isaiah 11:2-3)
DEC 19th – O Adonai (God)(Exodus 19:16, Isaiah 33:22)
DEC 20th – O Radix Jesse (Stem or root of Jesse) (Isaiah 11:1,10)
DEC 21st – O Clavis David (Key of David)(Isaiah 22:22)
DEC 22nd – O Oriens (Dayspring)(Malachi 4:2, Luke 1:78-79)
DEC 23rd – O Rex genitium (King of the Gentiles)(Haggai 2:7)
DEC 24th – O Emmanuel (God with us) (Isaiah 7:14, Mt 1:23)
Meaning of the Hymn
O come, O come, Emmanuel,– This is in reference to Isaiah 7:14, "Behold, a virgin shall conceive, and bear a son, and shall call His name Immanuel." As Matthew records in his gospel (1:23), this name means "God with us."
And ransom captive Israel, – This is in reference to reference to Isaiah 35:10 and Jeremiah 31:11, when Israel is captive and in bodage waiting for it's king and savior.
That mourns in lonely exile here – This refers to two things, the mourning that the priest, people and prophets did Nehemiah 8:8-10 and the ongoing spiritual exile of Israel from the Messiah.
Until the Son of God appear. – We, that is True Believers know the incarnate Son of God has appeared. We also know He will triumphantly return someday Matthew 25:13, Luke 21:25-28, Revelation 19:12-16
Then upon that day, can we all sing in unison:
Rejoice! Rejoice! Immanuel
shall come to you, O Israel.
I encourage each of you to read to each day starting today until Christmas eve read and meditate upon the Bible verses above.  We do not have to be like the Benedictine monks of old and chant them, but we can and should prepare our hearts and minds for celebrating the Birth of our Lord and Savior.
---
Here is a Celtic/Bluegrass Version with amazing harmonies of O Come O Come Emmanuel & Come Thou Long Expected Jesus that I hope you enjoy as much as I did: