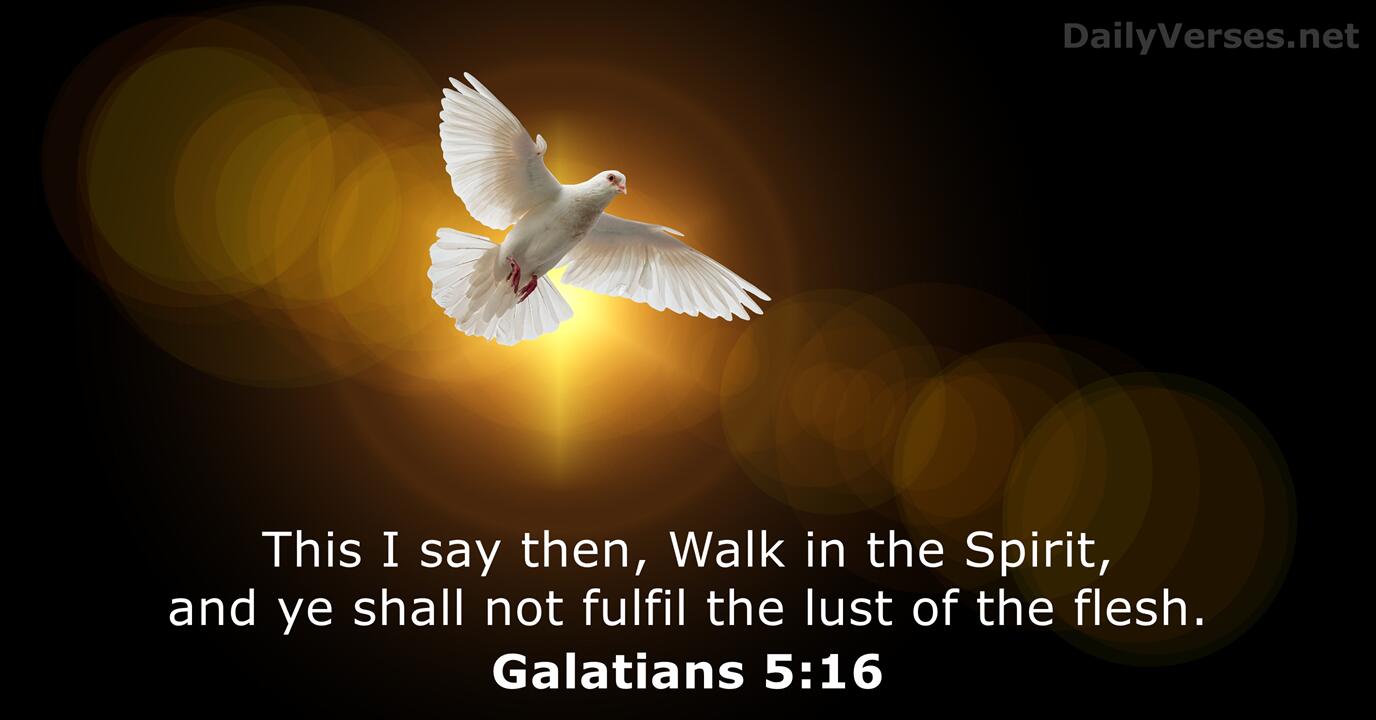 CONTEXT: Chapters 3 and 4 of Galatians are all about Theology and the final chapters (5 and 6) the application of that in a person's life.  Matthew Henry describes this Chapter as an earnest exhortation to stand fast in the liberty of the gospel. (1-12) To take heed of indulging a sinful temper. (13-15) And to walk in the Spirit, and not to fulfill the lusts of the flesh: the works of both are described. (16-26)
Paul sets up our text for today by v.13-15 describing bitterness between brothers in Christ. He says simply that instead of surrendering to your natural lust of the flesh by lashing out at one another, Walk in the Spirit.
If we are truly that new creature (creation)2 Corinthians 5:17 then turn not to the old ways but the new. Turn to the Holy Spirit to guide us in our times of weakness.
Luther said he feared his own heart, more than Pope or Cardinal. The heart is the fomenter of sin. It mints evil thoughts-and blows up the coals of fiery passions. It is the Trojan horse out of which comes a whole army of lusts! Shall we not fight the good fight, and discharge with the fire of zeal against this bosom traitor, the flesh! The primitive Christians chose rather to be destroyed by lions without-than by lusts within! – Thomas Watson
Whom are you relying on today the old man or new?