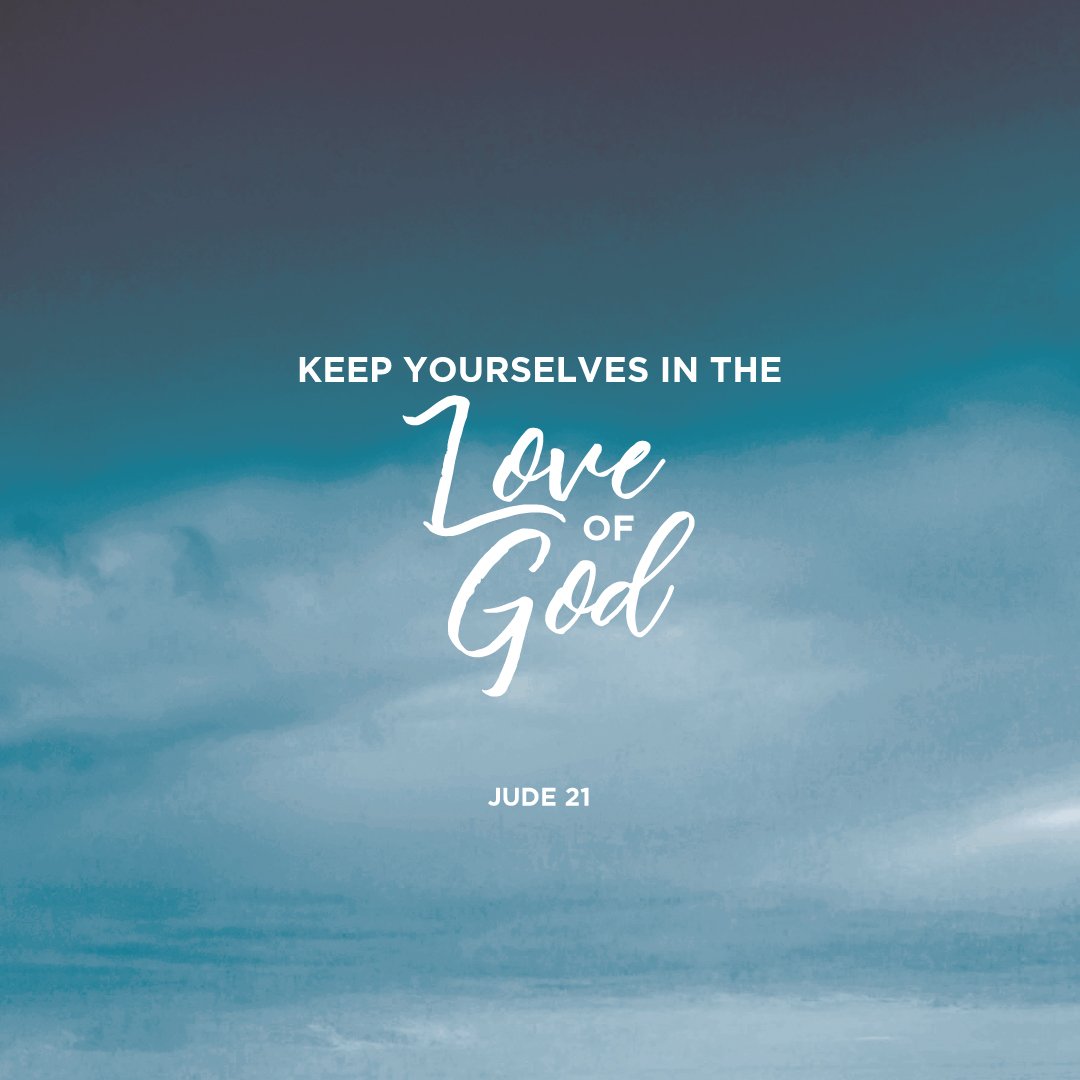 ---
BREAKDOWN:
The book or Epistle (letter) of Jude written by the brother of James addresses many of the heresies (false teachings) going on and points out the truth in Christ Jesus.
The first 16 verses are a warning about these false teachers and their treachery. In the remaining verses 17-25 Jude urges the church to be steadfast in the love of Christ Jesus. 
---
Breakdown:
Keep yourselves –  Not a command in the biblical sense of "Thou shall…" but a command to born again believers nonetheless. We are to "Keep" here meaning to tend to as in the Garden of Eden, to take care of, to preserve ourselves from all unrighteousness noted in verses 1-16
 in the love of God, – How; not in or by our own power but by remaining steadfast in God's love. As we noted in yesterday's devotional this can only be accomplished by knowing God and walking in His light. We are dependent upon the Power of God's Love to see us through. 
looking for the mercy – When times get tough (and they always do) look for God's mercy 
of our Lord Jesus Christ – if you need no other reminder think upon Christ and Calvary 
unto eternal life. – Who demonstrated a love so great that the day is coming when God's complete mercy will be unleashed and fulfilled upon all His chosen in Glory. 
---
APPLICATION:
Times can be tough, things do not always go SMOOOTHLY. Yet for the true believer we have a promise of eternal glory that can never be taken away to be counted upon. Jude reminds us not to loose hope and Faith in that promise.