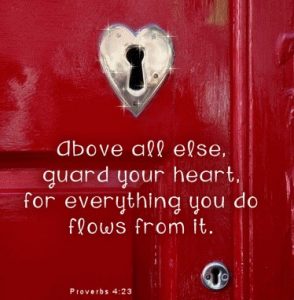 ---
In yesterday's Military Devotional we discussed a different type of guard duty against assaults. Today let us look specifically at guarding one's own heart against rebellion against God.  PSALM 119:7 makes it abundantly clear our ability to praise God requires a clean heart grounded in His judgments (teachings). 
---
SERMON:
ILO the usual sermon today I decided to provide a piece in 17 short sections written by John Flavel entitled Keeping the Heart.
John Flavel (or Flavell) was born in 1628 in Bromsgrove, Worcestershire. He was the son of Richard Flavel, a minister who died of the plague in 1665 while in prison for nonconformity. John Flavel was educated by his father in the ways of religion, then "plied his studies hard" as a commoner at University College, Oxford. In 1650, he was ordained by the presbytery at Salisbury. He settled in Diptford, where he honed his numerous gifts.
He married Joan Randall, a godly woman, who died while giving birth to their first child in 1655. The baby died as well. After a year of mourning, Flavel married Elizabeth Stapell and was again blessed with a close, God-fearing marriage, as well as children…  read more….