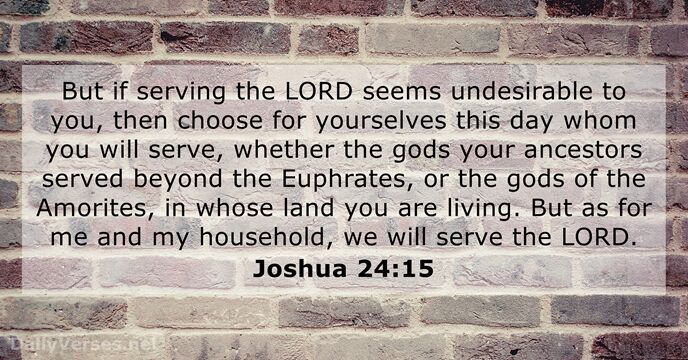 One of my posts on 28 April, was entitled COVID-19 Is a Slow-Motion 9/11 in it Pastor Sam Rohrer of the American Pastors Network set forth 10 definitive needs every "Christian" must understand and live by after choosing to serve the Lord. I thought I would look at each one individually over the next two weeks.
---
Yesterday we looked at why we should Fear God, today in Part 2 we will examine: 
2.

Re-embrace the biblical authority of Scripture. (All Scripture is profitable for life and living—2 Timothy 3:16: Living it establishes a person's path—Psalm 119:11)
---
What is the biblical authority of Scripture? 
Bernard Ramm called authority "that right or power to command action or compliance, or to determine belief or custom, expecting obedience from those under authority, and in turn giving responsible account for the claim to right or power."¹
For today's purpose I will break Biblical Authority down into 3 areas:
God declared it: "For there is no authority
except from God, and those which exist are established by God" (Rom 13:1) Matt. 5:17–18; Luke 24:44; John 10:34–35)
It claims to be revealed by God: 2 Timothy 3:16-17, 2 Peter 1:20-21, The Bible was given by means of direct revelation. Nearly four thousand times in the Bible we find words or expressions such as: And God said… or The Lord spoke to Moses, or The Word of the Lord came to Isaiah. You could look up the following references by way of example:
It claims to be true: 2 Cor 6:7, Eph 1:13, Col 1:5, 2 Tim 2:15, and James 1:18 
What does it mean to EMBRACE the biblical authority of Scripture? 
Maybe the "thing" that set off the revolution in embracing Biblical Authority was Martin Luther and his 95 Theses. Called to the carpet so to speak for his actions at the Diet of Worms in 1521, Luther was told to recant all or face the consequences. His response is classic: "Unless I am convinced by Scripture and plain reason – I do not accept the authority of the popes and councils, for they have contradicted each other – my conscience is captive to the Word of God. I cannot and I will not recant anything for to go against conscience is neither right nor safe. God help me. Amen."
Luther understood like the Apostles before him that he must obey God and not man (ACTS 5:29). Also like the brethren at Berea (Acts 17:11), Luther searched the bible to insure what was being said was true to God's word. When he found the teachings of the Pope and his minions to be false Luther embraced the authentic and original scriptures.
Embracing the biblical authority of Scripture became a way of life. It means to live by the moral code of the Law of God found therein, to be accountable to God and His authority as laid out therein, and equally important to never add or subtract from it's pages 1 Corinthians 4:6 I have applied all these things to myself and Apollos for your benefit, brothers, that you may learn by us not to go beyond what is written, that none of you may be puffed up in favor of one against another. It means that we accept Sola scriptura, Scripture alone, as the lone authoritative for the faith and practice of being a Christian.
Why is it so important?
Many "religions" even some considered 'christian' (yes I intentionally used a small c) have multiple sources of authority. They include, the bible, tradition, non-deities, non-inspired books, etc.
Clearly these all can diminish God, they in fact put God and His Holy Word, down to the level of man. Why bother? Not why bother with the other stuff, why bother with God and the bible if you are going to downgrade His Authority?
Sola Scriptura means that the Bible Alone has supreme authority over the church and our Christian faith.  This does not mean that certain traditions (celebrating Christmas, Lord's Supper, Etc.) cannot be observed but they must be done within the confines of Scripture.
Application:
Not everyone gets it! Scriptural clarity is a process that is one reason the church is equipped Eph. 4:11-12 to help folks along. That does no excuse anyone from doing their own due diligence and faithfully studying God's word  Ephesians 4:14  so that we may no longer be children, tossed to and fro by the waves and carried about by every wind of doctrine, by human cunning, by craftiness in deceitful schemes. 
God expects the believer to live a Holy Life 2 Peter 1:3 His divine power has granted to us all things that pertain to life and godliness, through the knowledge of him who called us to his own glory and excellence,  we cannot do this apart from God's Holy Word. It is the knowledge of Him we have been granted and we need to embrace it in it's pure, undefiled, original context. 
---
The List
Develop a healthy fear of God. (Have no other god before Me—Exodus 20:1-6; Obey God, serve Him and fear Him—Deuteronomy 13:4; Rehearse history and teach of God's power so your children learn to fear God—Deuteronomy 31:13; It is whole duty of mankind—Ecclesiastes 12:13-14)

Re-embrace the biblical authority of Scripture. (All Scripture is profitable for life and living—2 Timothy 3:16: Living it establishes a person's path—Psalm 119:11)

Know that the 'Church' is disobedient, lethargic and asleep. (Christ's warnings to the seven churches and to Laodicea—Revelation 2-3; Revelation 3:14-22)

Be aware that 70% of the pulpits in America are occupied by 'hirelings.' (Hirelings refuse to warn of spiritual danger and the wolves—John 10:12-13)

Be bold to identify and call out the false prophets in the wolves among us

. (Christ warned of the false prophets and wolves—Matthew 7:15, Matthew 10:16, Matthew 24:24; Jesus warned of mass deception in the last days—Matthew 24:4-5)

Understand that national blessing or national judgment hinges on the actions of the remnant. ("If my people, who are called by my name, will humble themselves and pray and seek my face and turn from their wicked ways, then I will hear from heaven, and I will forgive their sin and will heal their land."—2 Chronicles 7:14)

Accept the reality that persecution is coming and is normal for the believer and those still standing for truth. (All who live according to God commands will suffer persecution—2 Timothy 3:12; the enemies of truth will persecute you—Luke 21:12; John 15:20)

Discover that the preparation for prayer and meeting God's requirements for prayer is far more important than the act of praying. (God demands a broken spirit and obedience before sacrifice—Psalm 51:16-17; God demands we pray His way: No unconfessed sin—Psalm 66:18)

Realize that the continuance of freedom is a result of God's blessing, which hinges on obedience and conformity to God's commands. (Don't forget that all blessings came from God and if you forget and become ungrateful, God will replace blessings with bondage—Deuteronomy 8:1-20, 1:19-20; 30:1-20)

Understand that the choice for president or other elected leaders, while critically important, is secondary to repentance toward God and the choice for God. (Obey, and I'll make even your enemies to be at peace with you—Proverbs 16:7)
---
¹

Bernard Ramm, The Pattern of Religious Authority (Grand Rapids: Eerdmans, 1959) 10 [emphasis in the original]